MOCA Teahouse Reading Club: The Election and Asian American Civic Engagement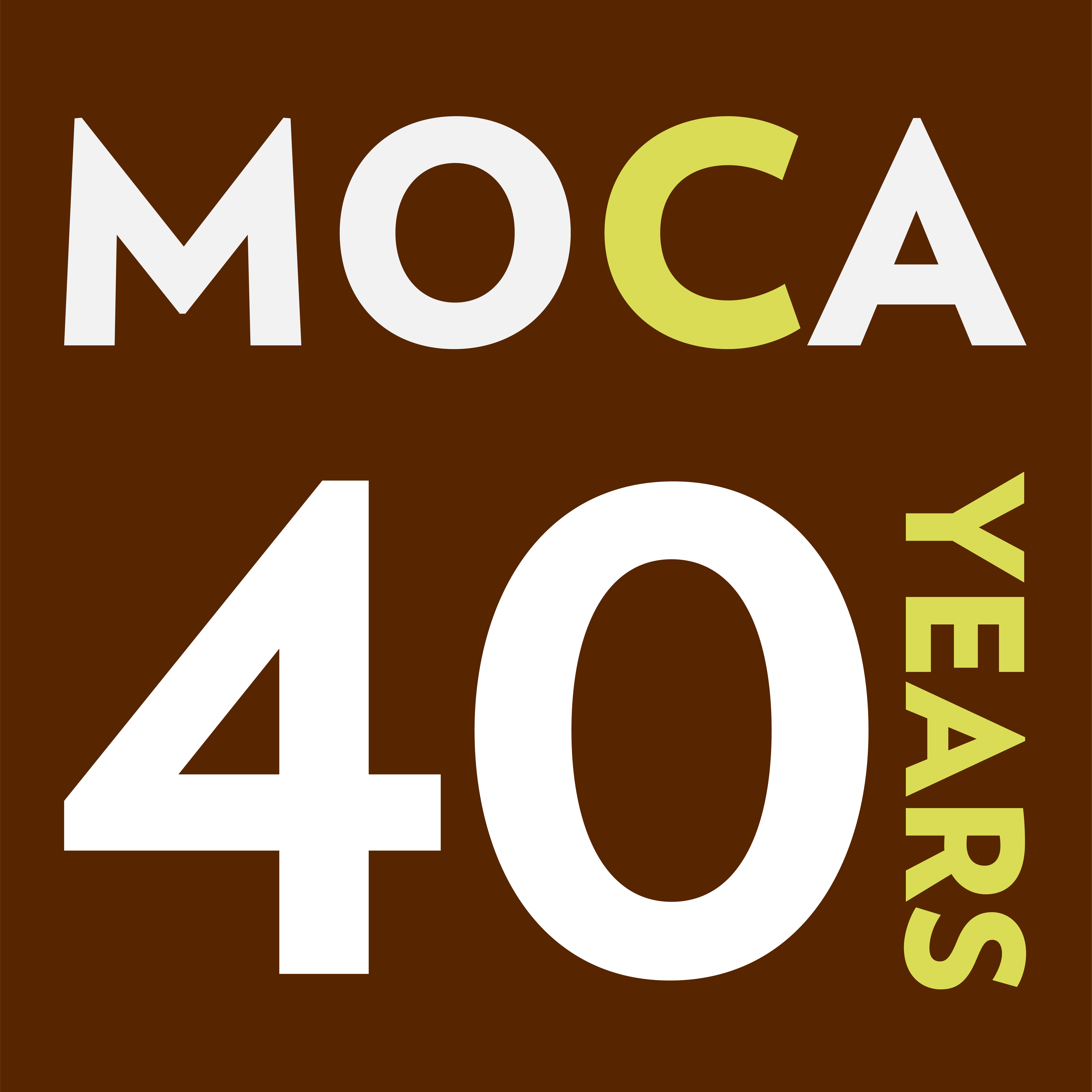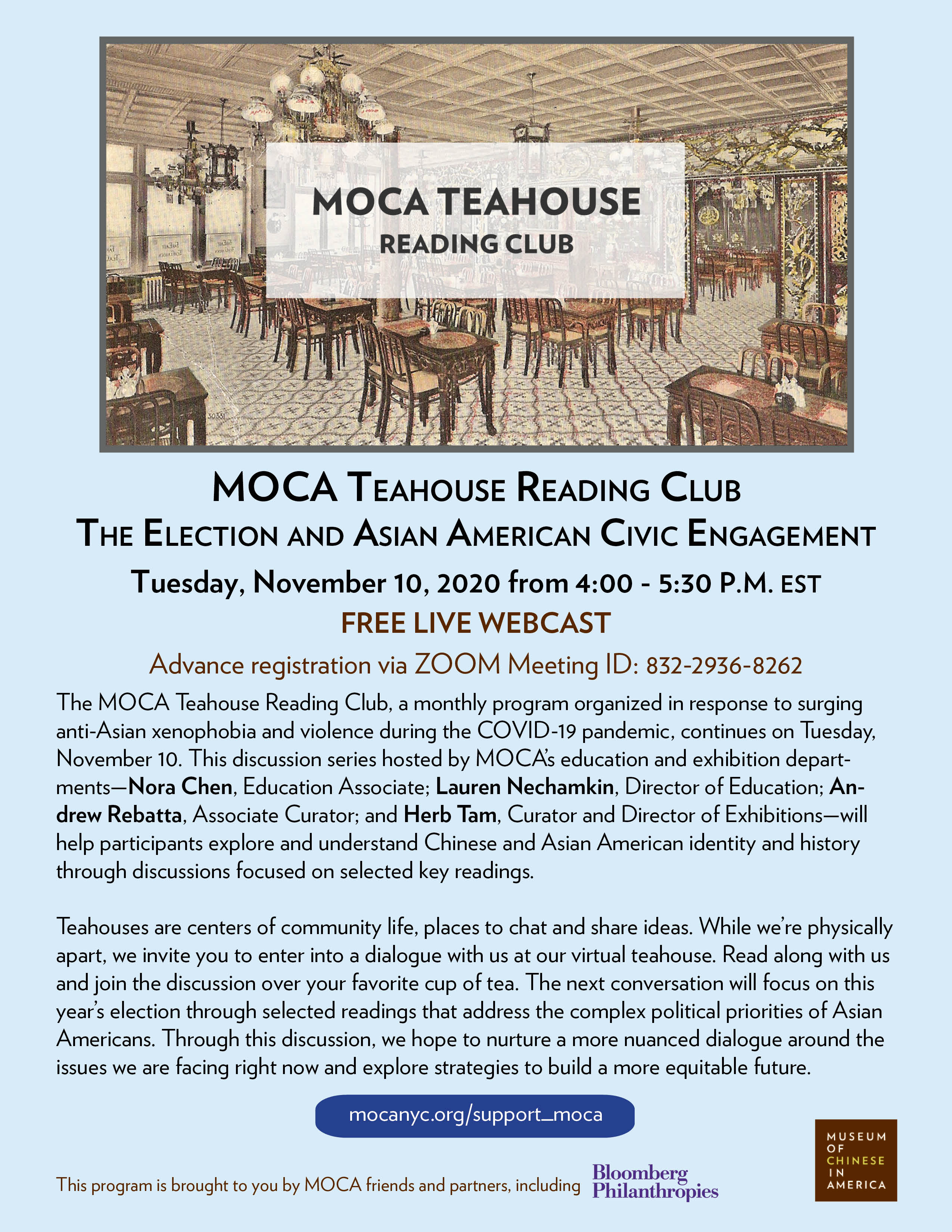 Tuesday, November 10, 2020 from 4:00 P.M. - 5:30 P.M. EST
2020 has been a tumultuous year for all of us; MOCA is grateful for the outpouring of support and encouragement. As we write this email, the outcome of the U.S. presidential election remains uncertain. Every Election Day, MOCA is reminded of the varied journeys Americans have taken to bring them to the voting polls. Voting is a privilege, civic duty, and responsibility to help preserve and ensure a functioning democracy.
What is certain, however, is that MOCA's work is urgently needed now more than ever and that MOCA will continue to be an inclusive, safe space in all its forms—physical or virtual—and an advocate for the arts, history, family stories, and underrepresented communities. MOCA could not do its work without the steadfast support from friends near and far who have believed in MOCA's mission since its founding in 1980.
The MOCA Teahouse Reading Club, a monthly program organized in response to surging anti-Asian xenophobia and violence during the COVID-19 pandemic, continues on Tuesday, November 10. This discussion series hosted by MOCA's education and exhibition departments—Nora Chen, Education Associate; Lauren Nechamkin, Director of Education; Andrew Rebatta, Associate Curator; Herb Tam, Curator and Director of Exhibitions, will help participants explore and understand Chinese and Asian American identity and history through discussions focused on selected key readings.
Teahouses are centers of community life, places to chat and share ideas. While we're physically apart, we invite you to enter into a dialogue with us at our virtual teahouse. Read along with us and join the discussion over your favorite cup of tea. The next conversation will focus on this year's election through selected readings that address the complex political priorities of Asian Americans. Through this discussion, we hope to nurture a more nuanced dialogue around the issues we are facing right now and explore strategies to build a more equitable future.
The following readings will be accessible in a downloadable link in the registration email or directly here.
Readings:
• Hua Hsu, Are Asian Americans the Last Undecided Voters? (The New Yorker, 2020)
• Xiaoqing Rong, The Rise of the Chinese-American Right (National Review, 2019)
• Rima Abdelkader and Shako Liu, 'Blinded by blood,' split over election: Asian American family embodies generational shift in politics (NBC News, 2020)
MOCA has not skipped a beat since its temporary closure in March. We've been converting our programs to online offerings and creating new digital content through multiple platforms, always free of charge—because history matters. We are facing tremendous financial losses due to COVID-19. We hope you'll consider making a gift to become part of a continuing lifeline for MOCA. No amount is too little and we greatly appreciate your generosity. Your contribution helps sustain our beloved institution and supports the creation of new, online programming that will bring comfort and inspiration to more communities.