NEWS FROM THE PAPER MILL PLAYHOUSE
Dear Friends of Paper Mill Playhouse,
It's hard to believe that it is September already! The summer seemed to fly by, and as we shared last month, we are feverishly planning to bring you news about our 2020–2021 season. We hope to have those specifics for you in October. But right now, I'd like to look back at some of the wonderful things that have been happening over these past few months.
Our restaurant at the F.M. Kirby Carriage House has been busy serving up delicious meals, alfresco, plus star-studded cabaret performances on Wednesday, Thursday, and Saturday nights, and the reviews has been terrific! We will continue outdoor dining, brunch, and cabarets into October (and as long as the weather holds) as well as adding evenings of beer-garden-style fare with entertainment. Artists, dates, and menus will be announced shortly.
I am overjoyed that we recently completed the 2020 Summer Musical Theater Conservatory—virtually! The Education Department and our dedicated teaching artists reevisioned this hallmark program and engaged over 70 students in high-level theatrical training classes plus seminars with professional theater practitioners, all held online. This year's installment of the annual New Voices concert cannot be produced live and in person, of course, so we are creating an extra-special virtual video program called Pure Imagination, showcasing the amazing talents of New Jersey's best youth performers (details below).
Virtual delivery of arts education will continue in the fall; the online sessions we offered over the spring and summer were extremely popular and classes booked up very quickly, and we're thrilled to be able to welcome students from all over the country since the virtual classroom knows no geographical boundaries! It is gratifying to know that we can provide fine arts instruction to young people anywhere, and to know our reputation for excellence reaches nationwide.
We were pleased to offer our first online concert in August with Christopher Jackson, best known as George Washington in Broadway's Hamilton. Paper Mill partnered with 16 other not-for-profit institutions across the country to produce this live concert, streamed directly to our patrons' living rooms from New World Stages in New York City—an exclusive offer in our area for members of the Paper Mill Playhouse family. It was a huge success and the response was overwhelmingly positive, so we are very excited to also present multitalented virtuoso Hershey Felder in his one-man production George Gershwin Alone, to be broadcast from Florence, Italy. Also this month, we will be joining over 40 other performing arts centers to coordinate a nationwide watch of the new documentary John Lewis: Good Trouble, followed by a virtual panel of national leaders in civil rights and social justice. More information on both upcoming virtual events can be found below—please tune in!
We hope that you and your families are safe and healthy. While we navigate ever-changing reopening guidelines, our task force is working very hard to ensure the safest environment for your eventual return to live theater here at Paper Mill. In the meantime, know that we are thinking about you and appreciate your support.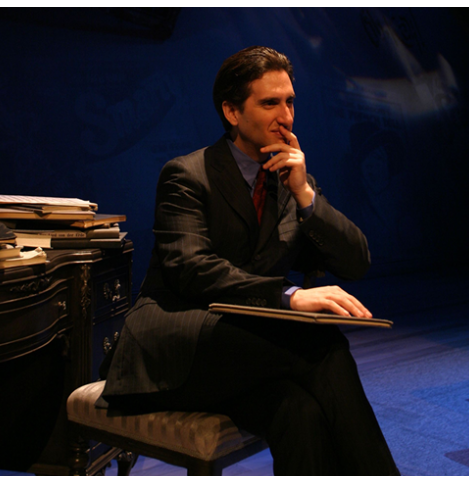 GEORGE GERSHWIN ALONE
Produced in partnership with Hershey Felder Presents, Paper Mill is proud to bring you Hershey Felder as George Gershwin Alone—Live from Florence, streamed live on

Sunday, September 13, at 8PM

(and on-demand for one week). George Gershwin Alone has had over 3,000 performances worldwide, including Broadway, London's West End, Los Angeles, Chicago, San Diego, San Francisco, Boston, Philadelphia, Washington DC, and more. The show incorporates the composer's best-known songs, from "The Man I Love" and "Someone to Watch Over Me," through the hits of An American in Paris and Porgy and Bess, to a complete performance of Rhapsody in Blue. BUY TICKETS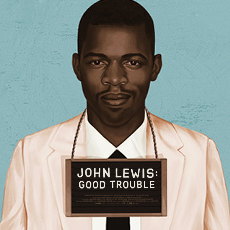 JOHN LEWIS: GOOD TROUBLE
Join audiences from across the country for a nationwide watch of the riveting new documentary John Lewis: Good Trouble followed by a live virtual panel on

Monday, September 21, at 7PM

featuring the film's director and civil rights advocates as they talk about Representative Lewis's legacy of fearless protest and how we can keep his campaign for justice alive. LEARN MORE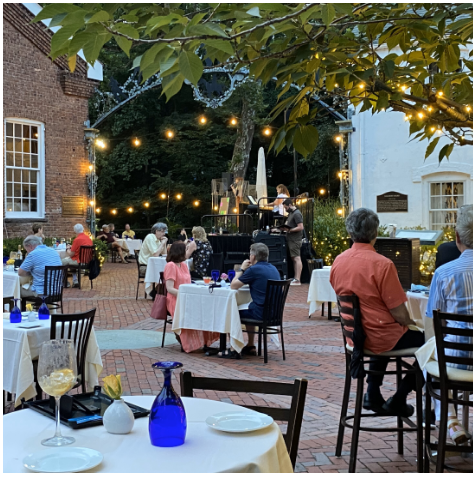 BROOKSIDE CABARET NIGHTS
The theater is dark, but the show will go on! Every Wednesday, Thursday, and Saturday night the Carriage House Restaurant, located at the F.M. Kirby Carriage House, will continue its popular live Brookside Cabaret through September with a talented roster of Broadway and Paper Mill favorites.

Prix fixe outdoor dining is available Wed–Sat evenings along with small plates and cocktails, plus brunch on Sundays. Reservations required for outdoor dining and pre-orders for contactless curbside pickup. LEARN MORE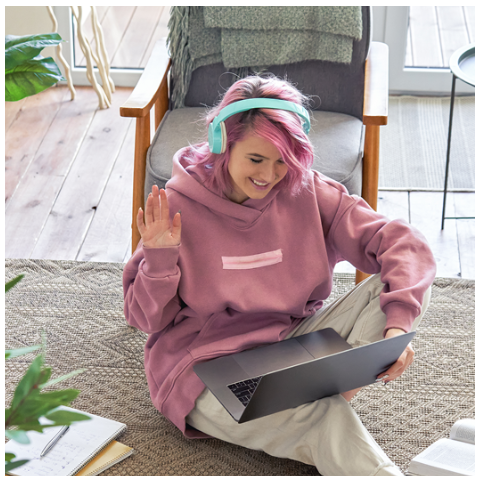 FALL ONLINE CLASSES COMING SOON!
Paper Mill's 10-week fall Theater School session continues with weekly classes online and worldwide! Join our award-winning faculty of theater artists to make creative playmaking a part of your child's week. Book small group classes or a private voice lesson or coaching session. Designed for students ages 7 to 17, our limited weekly class spots assure students will receive dedicated attention and instruction. Theater School fall session kicks off

the week of September 14

—join us! CLASSES INFO


VIRTUAL PROGRAMMING

The theater comes to you with virtual programming. Join us each week as we stream previously live New Voices concerts on Mondays and Babbling by the Brook—conversations with Mark S. Hoebee—on

Wednesdays

at 7PM

. Enjoy a night out at the theater without leaving your couch! On Sep 9 Babbling by the Brook

features a

West Side Story

reunion with Belinda Allyn, Natalie Cortez, and Matt Doyle from our 2016 production. Tune in on our

Facebook page!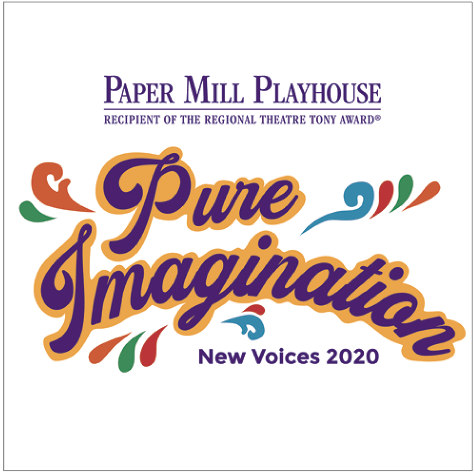 NEW VOICES OF 2020: PURE IMAGINATION
World premiere webcast Tuesday, September 22, at 7PM

Tune into Paper Mill Playhouse on Facebook and YouTube for a night unlike any other! Join the talented and persevering students of the Summer Musical Theater Conservatory—our professional training program for aspiring young musical theater artists—in a montage of short musical films that pay tribute to the songs and shows that opened the doors of our imaginations and took us to remarkable places!


COLLEGE DISCOVERY SEMINAR
Paper Mill continues to be a national leader in college preparation after drafting the new Musical Theater Common Prescreen Criteria, now adopted by over 60 major universities. The Education Department again offers its two-part informational discovery workshop for students and parents to explore the questions: What are the available programs of study? How do I pay for school? How do I choose the program that is right for me? What types of material should I be choosing for my audition? What is the Musical Theater Common Prescreen and how does it affect me? What is the audition season timeline?How has COVID impacted the audition season? The online, interactive seminar will be held

Tuesday, Sep 29 (part 1)

and

Thursday, Oct 1 (part 2), 6:30PM–9PM

. A $300 registration fee includes both sessions for one student and their parents. For more information or to register contact Mariah Black, Education Associate, at MBlack@PaperMill.org. MORE INFO