While the Museum has closed its buildings during the COVID-19 outbreak, our work continues. We're here to help you explore our exhibits and other resources from home—and we look forward to welcoming you back as soon as we can. Visit amnh.org/health-safety for updates.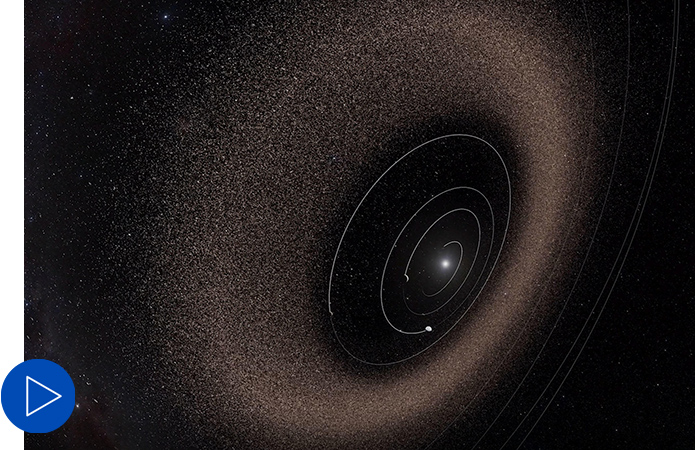 ONLINE PROGRAM
Field Trip: Asteroids
Today, June 30, at 2 pm EDT, join a virtual live flight to the asteroid belt with Museum Curator Denton Ebel and Vicky Hamilton and Harold Connolly, Jr., scientists from NASA's OSIRIS-REx mission, the first U.S. mission to collect material from an asteroid and bring it back to Earth for study
ONLINE PROGRAM
SciCafe: Spider Silk with Cheryl Hayashi
Did you know that spider silk is among the strongest, most resilient, and most versatile materials in the world? Join Museum Curator Cheryl Hayashi on Wednesday, July 1, at 8 pm for an online SciCafe about her work on silk gene DNA sequences to learn more about how spiders developed such a large variety of silk types.
ONLINE PROGRAM
Scientists at Home: Rocks vs. Minerals
What's a rock and what's a mineral? Join Museum geologists Saebyul Choe and Keiji Hammond on Thursday, July 2, to find out about these fascinating natural elements and see specimens from the Museum's Earth and Planetary Sciences collection. You can submit photos of your favorite specimens to scientistsathome@amnh.org, and our scientists will try to identify them!
ONLINE PROGRAM
COVID-19: Vaccines, Testing, and the Science Behind the Cure
On Wednesday, July 8, the Museum will present the second part of a two-part series about COVID-19, with the latest on testing, treatments, and vaccine development to address the COVID-19 pandemic. Featuring computational genomicist Pardis Sabeti of Harvard University, viral immunologist Kizzmekia Corbett of the National Institutes of Health, and physician Lynn Richardson, co-director of Mt. Sinai's Institute for Health Equity Research, this panel will be moderated by science reporter Arielle Duhaime-Ross.
With our doors closed, the Museum is operating under unprecedented financial strain—and we urgently need your help as the Museum continues to fulfill its mission of science and education. At this crucial moment, every gift, of any size, matters. We are gratefully accepting donations here.