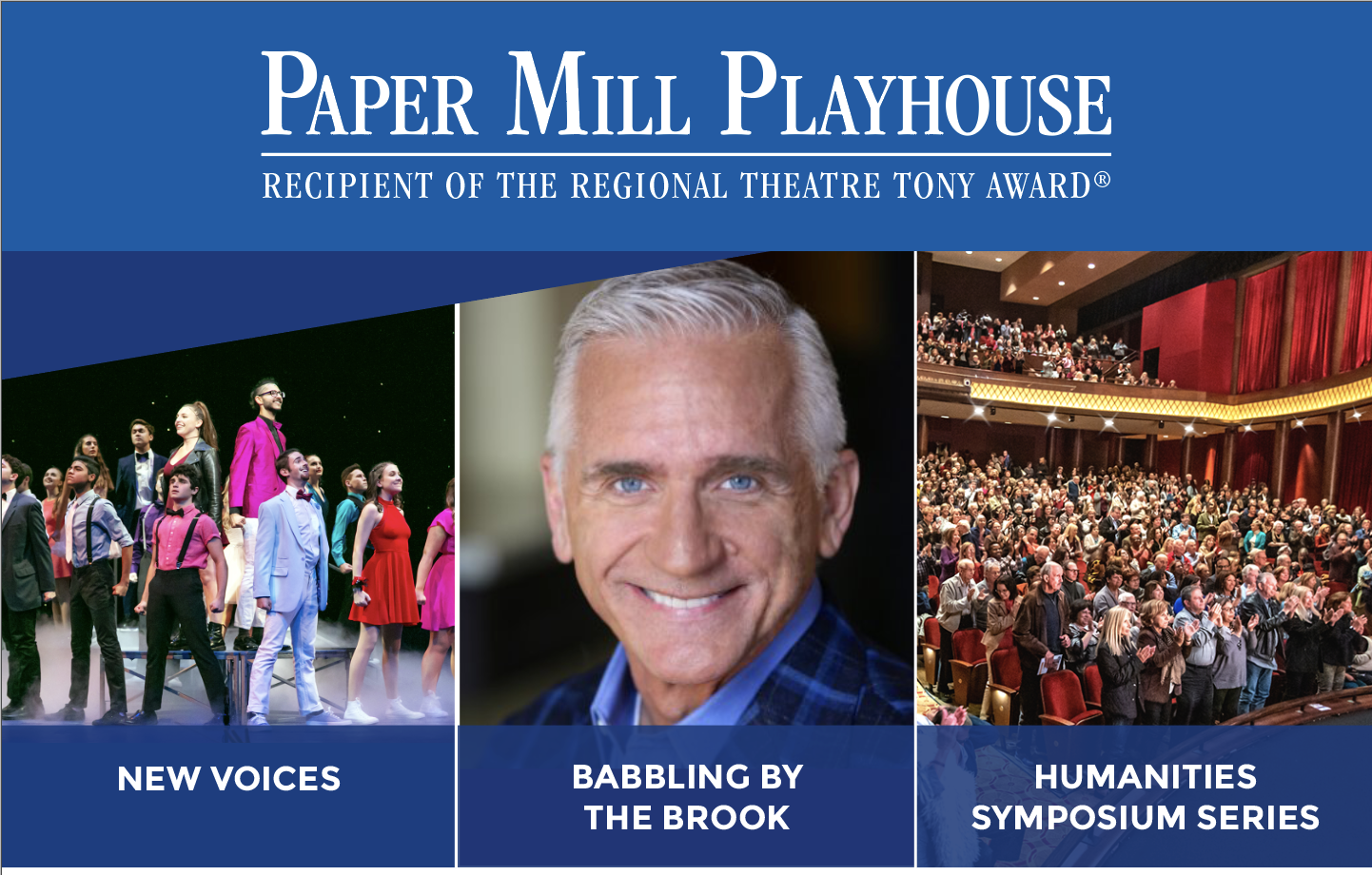 The theater comes to you! Every week Paper Mill offers streaming events you can access from your living room or any room! All our weekly events are available on Facebook and YouTube. We cannot wait to be back together again soon, but until that day comes, enjoy these free events, only accessible to the public for a limited time.
Monday, June 29, at 7PM – New Voices 2010: Pure Imagination
The annual New Voices concert is the culmination of Paper Mill Playhouse's Summer Musical Theater Conservatory, featuring 120 talented student performers ages 10–18, directed and choreographed by Paper Mill Playhouse's professional artistic staff.
Wednesday, July 1, at 7PM – Babbling by the Brook
Join Paper Mill's own Producing Artistic Director Mark S. Hoebee for lighthearted, entertaining conversations with a star-studded roster of performers, writers, directors, and more theatrical denizens. Gain insight into our upcoming productions, delve into the creative process, and catch up with veteran actors! This week Mark chats with history-making, Tony-winning actress actress Ali Stroker (Oklahoma! on Broadway, Paper Mill's Spelling Bee).
Thursday, July 2, at 7PM – Humanities Symposium Series: Critics and Criticism
Join us on the set of Out of Order, for a critics panel with Clive Barnes (New York Times), Peter Filichia (Star-Ledger), Howard Kissel (Daily News), and Gretchen Van Benthuysen (Asbury Park Press), moderated by publicists Richard Kornberg and Rick Miramontez.
---
And it's not all virtual…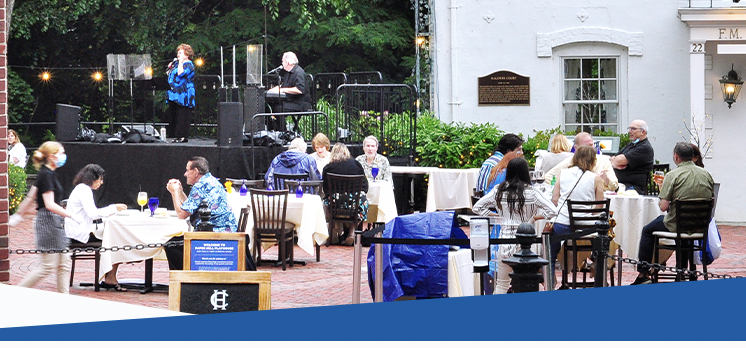 LIVE this Saturday, July 4, Susie Speidel and Joe Regan's BROOKSIDE CABARET
Every Saturday at 7PM enjoy outdoor dining and live entertainment at the Carriage House Restaurant at the F.M. Kirby Carriage House. The restaurant is open for dinner Wednesday through Saturday as well as Sunday brunch.
Reservations required for outdoor dining and pre-orders required for curbside pickup. Visit PaperMill.org/Restaurant

With only ONE day remaining in our fiscal year-end campaign CURTAIN UP!, we still need $15,000 to take us to the goal of $400,000 by TOMORROW!
Please help us spread the word! Click here or text PAPERMILL to 91999 to make a donation and learn more. Support the theater you love today. No gift is too small, any amount can make a big difference.