Directing Shakespeare
There are countless ways directors can shape Shakespeare to make his works their own, as directors Laura Gordon and Vivienne Benesch (who directed Love's Labor's Lost at Folger Theatre) share in this interview.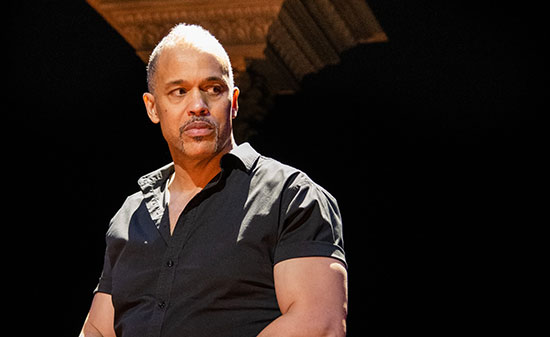 The Irony of the American Moor
American Moor playwright and actor Keith Hamilton Cobb writes about speaking back to Shakespeare, White American Theater, and frameworks of privilege, as he shares experiences of performing his one-man play.

Shakespeare Lightning Round
What's your favorite Shakespeare play? Best disguise in Shakespeare? Most overrated Shakespeare play? Tune in on Instagram Live for a fun, fast-paced, Shakespearean chat show. We ask our guests 30 lightning-fast questions about their favorite—and least favorite—things about the Bard.
Here are our next two lightning rounds:
Vivienne Benesch — Wed, Jul 22, 5 pm ET
Producing Artistic Director of PlayMakers Repertory Company at the University of North Carolina; director of Love's Labor's Lost at Folger Theatre in 2019
Tana Wojczuk — Wed, Aug 5, 5 pm ET
Guernica senior nonfiction editor and author of Lady Romeo: The Radical, Revolutionary Life of Charlotte Cushman, America's First Celebrity.
---
Summer Streaming
We've gathered a wealth of online performances, conversations, and programs from the Folger's theater partners that you can check out in July and August.
'What's in a Name?'
"O Romeo, Romeo, wherefore art thou Romeo?" But what comes next? See if you can correctly order the lines of Juliet's famous balcony speech.
Excerpt: Hamnet
Read an excerpt from Hamnet, a new novel by Maggie O'Farrell that imagines the life of William Shakespeare's only son, who died in 1596 at the age of 11.
#FolgerFinds
For more encounters with the Folger collection, follow @FolgerLibrary on Instagram