While the Museum has closed its buildings during the COVID-19 outbreak, our work continues. We're here to help you explore our exhibits and other resources from home—and we look forward to welcoming you back as soon as we can. Visit amnh.org/health-safety for updates.
---



ONLINE PROGRAM
Scientists at Home: Bird Edition
Join Ornithology Collection Manager Paul Sweet this Thursday, June 16, at 2 pm EDT, to discover some of the most interesting specimens in the Museum's world-class bird collection. You'll find out about different bird species, see fascinating specimens, and learn about some of the current research at the Museum.
---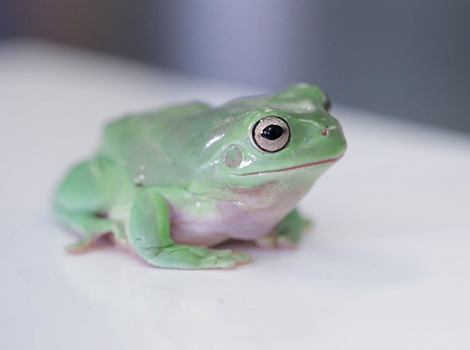 LIVESTREAM
Live with Frogs, Lizards, and Snakes
Are you Team Reptile or Team Amphibian? Join Museum herpetologists Lauren Vonnahme and Arianna Kuhn on Friday, July 17, at 1 pm EDT as they share exciting facts about the Museum's herpetology collections, discuss their scientific research, and answer your questions live! You'll also meet some of the snakes, lizards, and frogs that live with them at home.
---
OLOGY CHALLENGE
Create a Time Capsule
Every object tells a story. What stories would your objects tell about you and the time you are living in right now? This month, the Museum's science website for kids invites you to create your own time capsule and share your work with special guest judges: three Museum archaeologists. Submit your entry by July 26 for a chance to be featured.
---
FOR FAMILIES
Summer 2020 Online Camps
The Museum's summer camps are now online! Students in Grades 2–9 can join sessions about topics in Earth and space science, biodiversity, and climate change. Camps feature hands-on investigations, virtual tours of Museum halls and exhibits, talks by guest scientists, off-line projects, and more. Sessions start July 27. The number of participants per camp is limited.