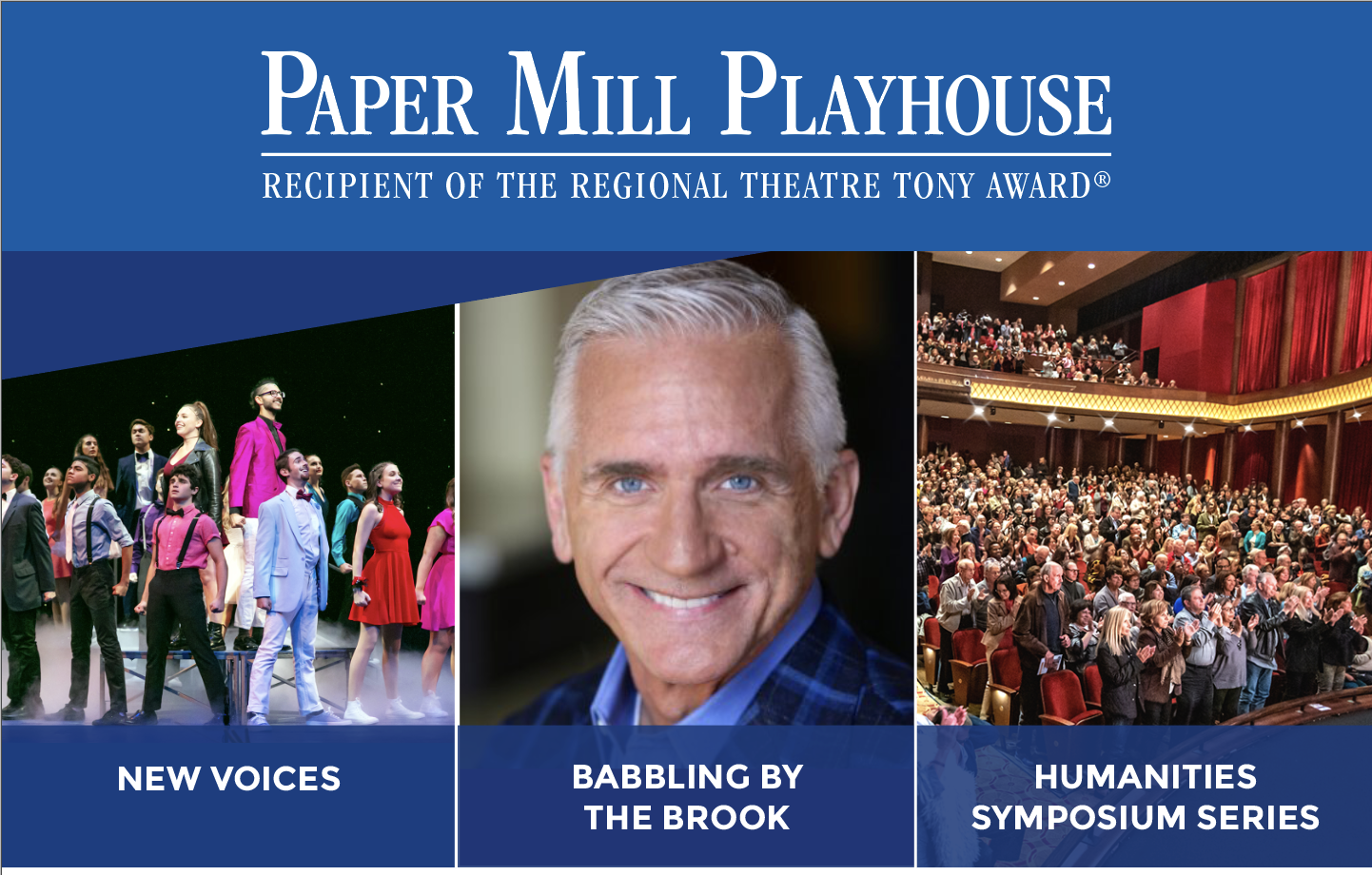 The theater comes to you! We cannot wait to be back together again soon, but until that day comes, enjoy these free, live events, only accessible to the public for a limited time! Every week Paper Mill offers streaming events you can access from your living room or any room!
WHERE: All our weekly events are available as premiere videos on Facebook and at Youtube
Monday, June 22, at 7PM – New Voices of 2011: I'll Take Manhattan
The annual New Voices concert is the culmination of Paper Mill Playhouse's Summer Musical Theater Conservatory, featuring 120 talented student performers ages 10–18, directed and choreographed by Paper Mill Playhouse's professional artistic staff. This week's installment from 2011 is entitled I'll Take Manhattan, celebrating Broadway's love affair with its hometown.
Wednesday, June 24, at 7PM – Babbling by the Brook​: Cinderella Reunion
Join Paper Mill's own Producing Artistic Director Mark S. Hoebee for lighthearted, entertaining conversations with a star-studded roster of performers, writers, directors, and more theatrical denizens. Gain insight into our upcoming productions, delve into the creative process, and catch up with veteran actors! This week Mark chats with the two romantic leads from our magical production of Rodgers + Hammerstein's Cinderella: Ashley Blanchet and Billy Harrigan Tighe.
Thursday, June 25, at 7PM – Humanities Symposium Series: A Celebration of Irving Berlin
Join us on the set of our 1996 production of Call Me Madam. This dazzling celebration of the life and music of Irving Berlin (White Christmas, Annie Get Your Gun) is hosted by Mark Waldrop and music director Albert Evans, with performances by Waldrop, Ann Brown, Robert Johanson, Liz Larsen, and Judith McCauley.