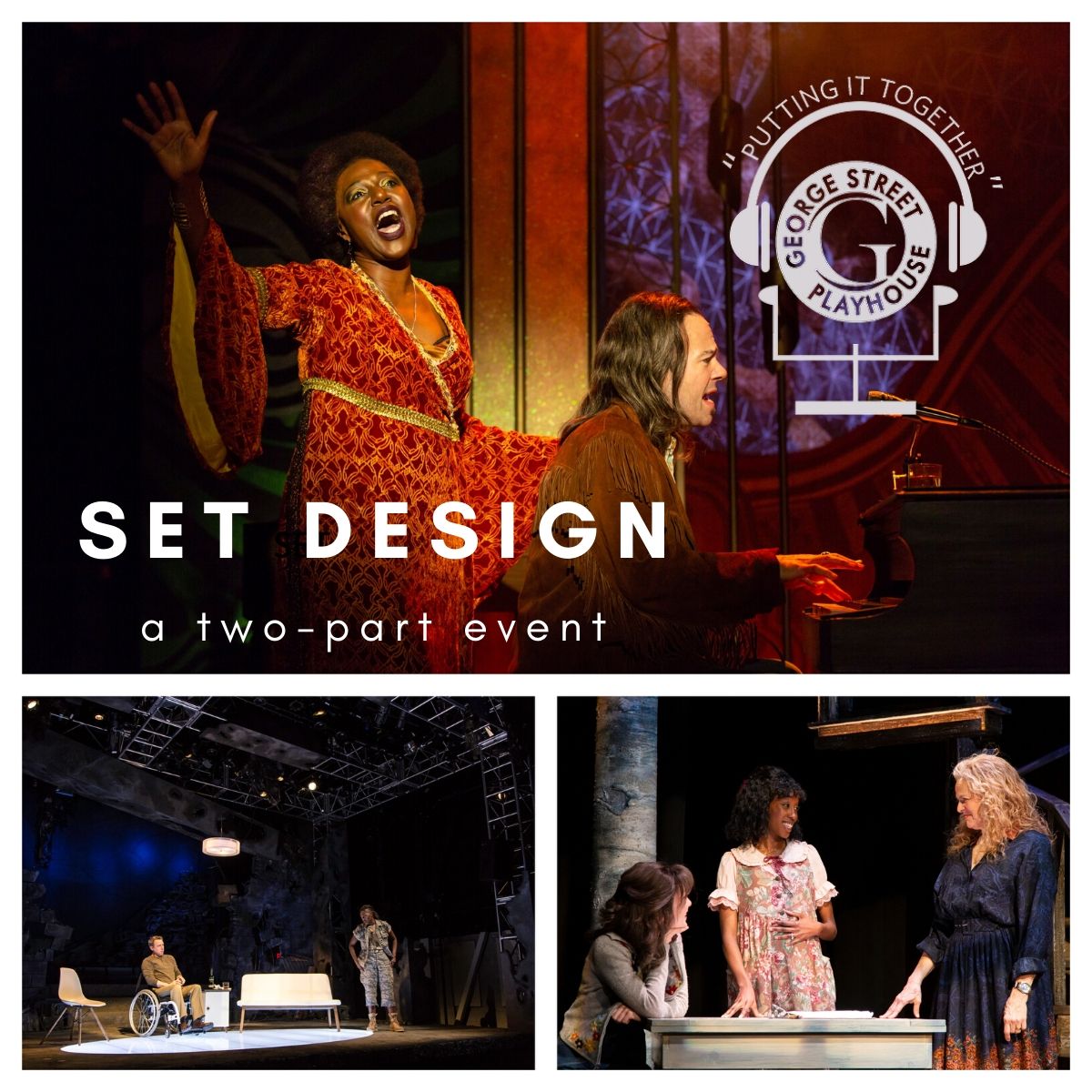 LITTLE GIRL BLUE: THE NINA SIMONE MUSICAL; AMERICAN HERO: & MIDWIVES. Photos by T. Charles Erickson
Find us on Facebook! Find us on Youtube!
Tune in LIVE Friday, May 22, at 2 PM on Facebook & YouTube.
Can't make it live? Tune in any time after it airs to catch the episode!
"Putting It Together" is a new weekly multimedia podcast series pulling back the curtain on the creative page to stage process! Join Artistic Director David Saint and Director of Education and Community Artistic Programming Jim Jack with some of your very favorite George Street Playhouse designers: Shoko Kambara, Jason Simms, and James Youmans!
Learn more about the scenic process of favorites like LITTLE GIRL BLUE: THE NINA SIMONE MUSICAL, MIDWIVES, and AMERICAN HERO in Part 1 of this exciting two-part multimedia discussion event!