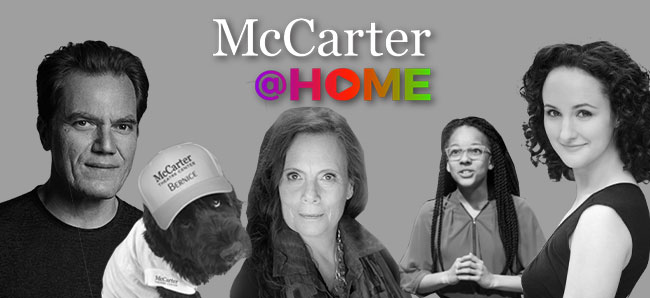 This week: live conversations, top talent picks, McCarter mascots, and a not-to-be-missed virtual tribute to Emily Mann!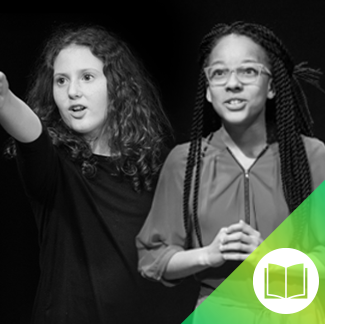 TUESDAY, APRIL 28, at 4:00PM
Creative Tuesdays: Character Building

In this exciting new class, 6th-8th grade students are invited to stretch their imaginations as they develop original characters and scenes. Improvisation exercises, acting games, and a virtual scavenger hunt will all be a part of their creative journey. REGISTER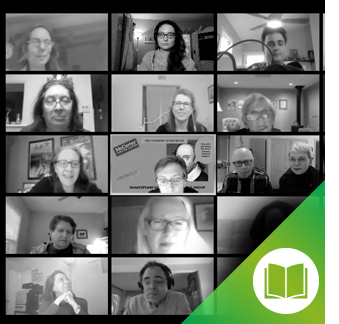 TUESDAY, APRIL 28, at 7:00PM
Shakespeare Community Reading Group

Love theater and reading plays aloud? McCarter hosts a casual Shakespeare Community Reading Group for all ages and experience levels. We will convene virtually to share aloud the first half of The Comedy of Errors. All are welcome!
REGISTER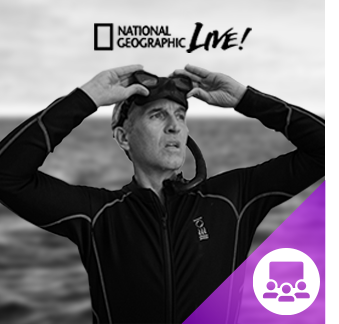 WEDNESDAY, APRIL 29, at 1:00PM
National Geographic Live

We're digitally bringing you the excitement and personal connection of National Geographic Live as you would have seen it on our stage this May! Tune in on Wednesday for a behind-the-scenes conversation and live Q&A with underwater photographer Brian Skerry WATCH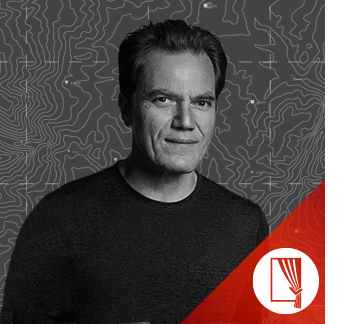 WEDNESDAY, APRIL 29 at 4:00PM
Social Distance In 60 Minutes: Quarantined with Michael Shannon
Resident Producer Debbie Bisno hosts a live conversation with the Academy Award®, Golden Globe® and Tony Award® nominated actor who spent stage time at McCarter, and recently worked on Broadway with the late Terrence McNally. Tune in to hear about life in Brooklyn during COVID-19 and his just-released narration of "Frederick," a puppet rendition of Leo  Lionni's children's tale
Submit a question for Mike & sign up! REGISTER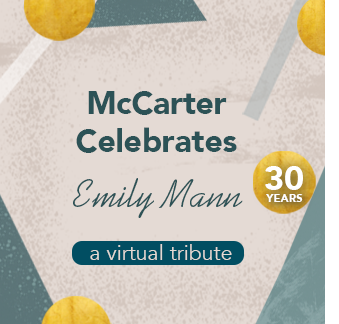 SATURDAY, MAY 2, at 7:00PM
McCarter Celebrates Emily Mann
A Live, Virtual Tribute

Get dressed up, pour your favorite beverage, and celebrate the extraordinary 30-year tenure of McCarter's Artistic Director and Resident Playwright Emily Mann. Join the entire community and a variety of special guests on Saturday night! REGISTER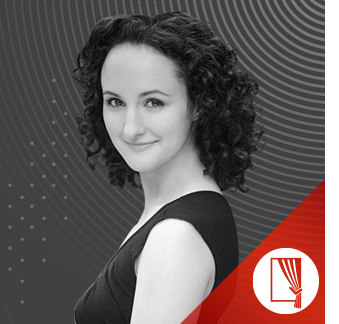 The Artist Speaks: Kate Hamill

Known for her inventive and explosive take on classics (Sense and Sensibility, Pride and Prejudice, Dracula), celebrated playwright and actress Kate Hamill talks about what she's been cooking, reading, and contemplating — and shares the genesis of her new play inspired by Nathanial Hawthorne's The Scarlet Letter. READ MORE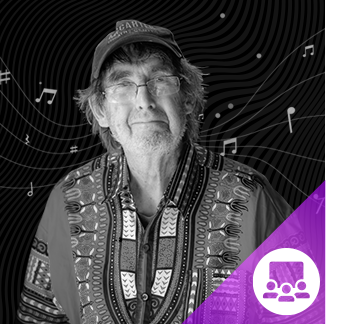 The Lockwood List

William W. Lockwood, Jr. has been responsible for McCarter's Special Programs for almost half a century — bringing thousands of world-renowned artists in every genre to our stages. When Bill talks talent, people listen. Check out this first set of musicians to keep your eyes on: a break-dancer/model/countertenor, a 20-year old blues guitarist, a singer/songwriter, and an innovative Icelandic pianist. EXPLORE
Check McCarter@HOME regularly as we reveal footage from our Theatre & Presented Series, Princeton University collaborations, and education programs.