AUDITION NOTICE: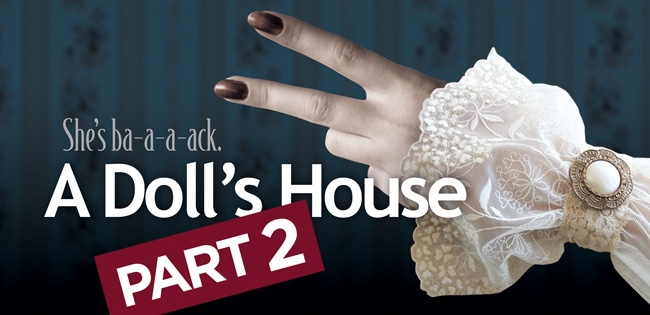 by Lucas Hnath
WHEN: Tuesday, August 13th, at 7:30 pm
WHERE: The Black River Playhouse, 54 Grove Street in Chester, NJ.
There is a knock on the door...
In the final scene of Ibsen's 1879 groundbreaking masterwork, A DOLL'S HOUSE, Nora Helmer makes the shocking decision to leave her husband and children and begin a life on her own. In A DOLL'S HOUSE, PART 2, many years have passed since Nora's exit. Now, there's a knock on that same door. Nora has returned. But why? And what will it mean for those she left behind?
PLEASE bring complete list of conflicts.
Auditions will consist of reading sides. You may also prepare any of the character "monologues," which you can present prior to working with the dialogue sides.
Additional information and a listing of sides can be found at Chester's website: www.chestertheatregroup.org
Questions can be directed to director, Sky Spiegel Monroe, at skysmonroe@gmail.com.