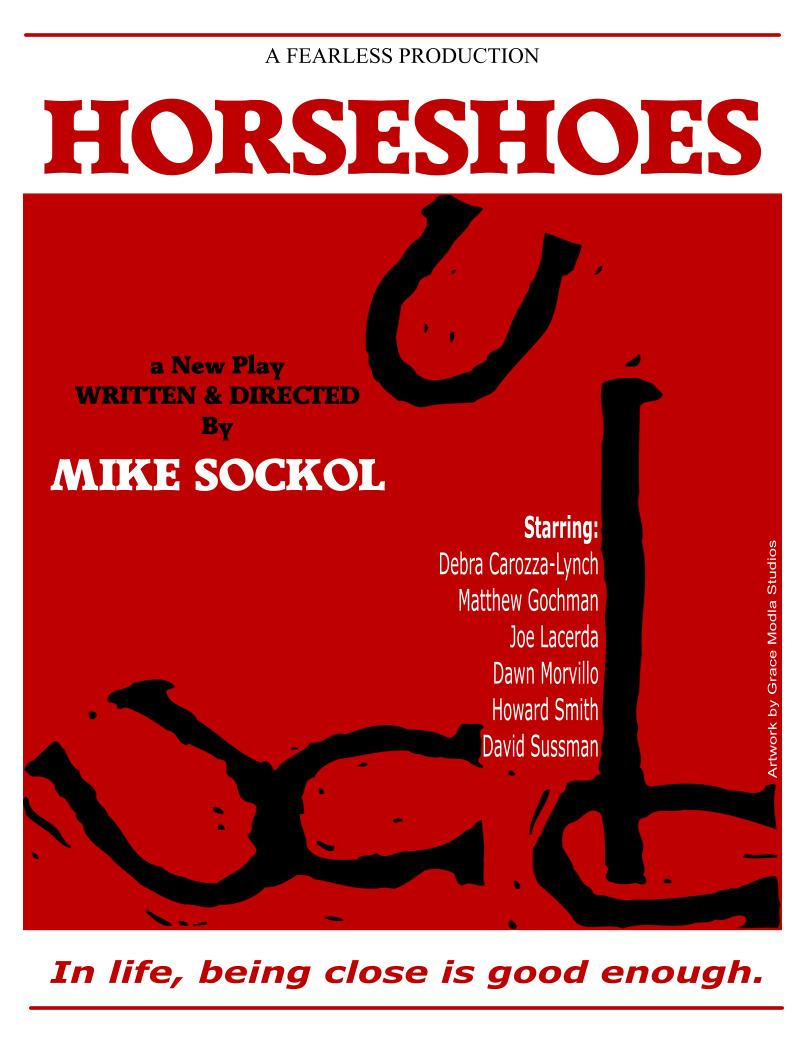 Horseshoes
a funny and poignant comedy that received a nomination for best original play by the New Jersey Association of Community Theaters in 2016
by Mike Sockol
Directed by Deb Carozza
WHEN: Thursday, January 17, 7:30 PM
WHERE: East Brunswick Community Arts Center, 721 Cranbury Rd, East Brunswick
TICKETS: free. Suggested Donation: $5 per person
Adam Schuster is hosting his family's annual horseshoes tournament on Cape Cod for the first time since his brother's death, and the preparations are the least of his worries. His father's dementia is getting worse, his wife seems more interested in yoga than him, he's angry with his other brother and his sisters-in-law are harboring secrets that may tear the family apart. But most of all, how is he going to get rid of two cases of celery-flavored beer?
"My brother used to organize a summer horseshoe tournament when he had a house on Cape Cod, which served as an inspiration for the play," says Sockol. "Ultimately, it's about how love binds families despite the challenges they face. And for one weekend, this family sure faces a lot of challenges."
Sockol says director Deb Carozza has assembled an "extraordinary cast of local actors" to participate in the one-night event, which will be closer to a "book in hand" production than a pure reading.
"Hey, what else are you going to do on a Thursday?" he adds with a grin.
Howard Smith as Sam
Debra Carozza as Cindy
Robert Stevens as Christian
Dawn Morvillo as Susan
Dave Sussman as Adam
Mike Burdick as Josh
Alexandria Pascucci as Zoe
Other works by Sockol will be featured in New Jersey soon.
His play, Frozen in Time, will be read at a fundraiser for the Teaneck New Theater taking place at The Crow's Neck Restaurant in Hackensack, New Jersey on Sunday, January 20, beginning at 3 p.m.
And his latest play, Getting in the Last Word, was recently accepted by the Theater Projects' ThinkFast Festival, which takes place on March 22, 23 and 24 at the Burgdorff Center in Maplewood.