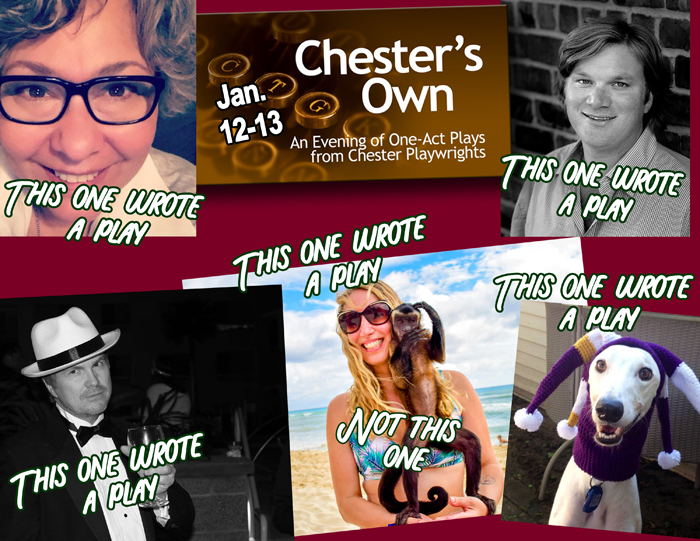 Come check out an evening (or matinee) on January 12th at 8 PM or 13th at 2 PM of 8 short one-acts, all written by Chester Theatre regulars Stephen Catron, Jeff Jackson, Lauri Macmillan & Dan Jennings, Chris Mortenson and Rachel Lichter.

Cast members:
Lona Alpert, Danielle Becht, Robert C. Loucks, Tom Glasscocks, Rachel Lichter, Hannah Schroeder, Gayle Hendrix, Zita Geoffroy-Heinz, Dale Monroe, Sky Spiegel Monroe, Mark Phelan, Dominick DeNucci and Roseann Ruggerio.

Directors:
Steve Catron, Jessica Phelan, Beth Gleason, Sky Spiegel Monroe, Claudia Metz and Bob Longstreet.