Not art or culture, but a worthy endeavor: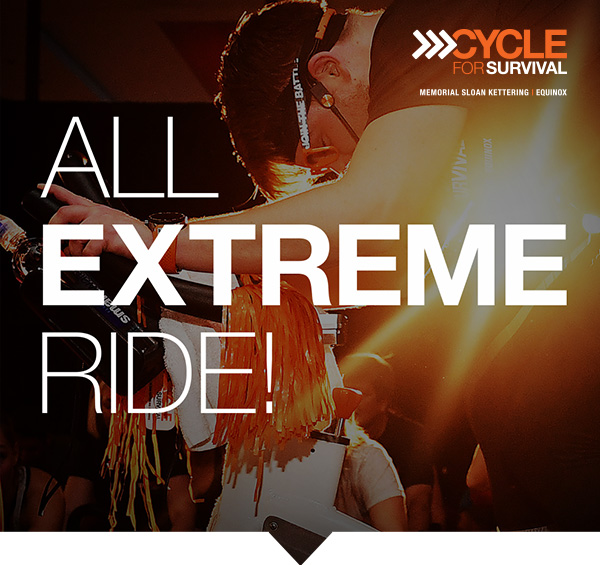 WHEN: Saturday, November 10, 2018, 9:00 AM - 1:00 PM
WHERE: Equinox NYC Flatiron Cycling Studio, 897 Broadway (at 20th Street), New York, NY
This November, 40 Extreme Riders will pedal together for four back-to-back hours with Equinox's world-class cycling instructors — at Cycle for Survival's first-ever All Extreme Ride.
Do you know someone who would take on this challenge?
Forward them this email! Tell them about this special opportunity to ride Extreme — all while supporting lifesaving rare cancer research led by Memorial Sloan Kettering Cancer Center (MSK).
All Extreme Riders have a fundraising minimum of $4,000. 100% of the money raised will fund clinical trials and research led by MSK. This event is open to non-Equinox members, and each rider will receive an exclusive Cycle for Survival swag bag