AUDITION NOTICE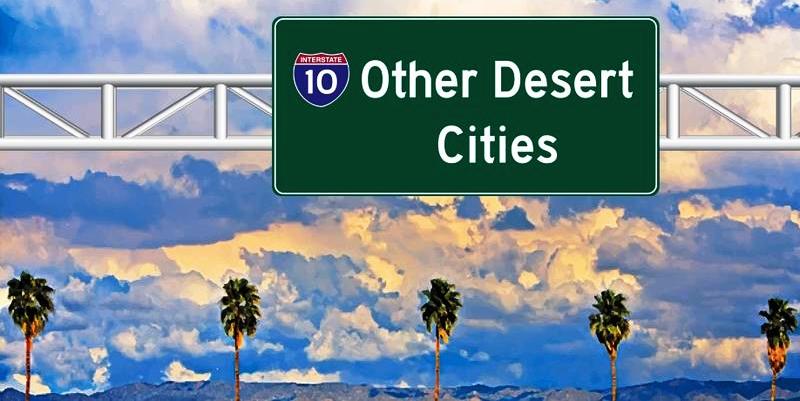 OTHER DESERT CITIES
by Jon Robin Baitz
directed by Jonathan Wierzbicki
WHEN: Sunday, June 17, at 6 PM and Monday, June 18, at 7PM. Please arrive by 7:30.
WHERE: Stanley Congregational Church at 94 Fairmount Ave, Chatham, NJ.
973-635-7363
Production dates are October 5 thru October 20, 2018 with rehearsals to begin mid-August.
The play follows Brooke Wyeth as she returns home to Palm Springs after a six-year absence to celebrate Christmas with her parents, her brother, and her aunt. Brooke announces that she is about to publish a memoir dredging up a pivotal and tragic event in the family's history—a wound they don't want reopened. In effect, she draws a line in the sand and dares them all to cross it.
Director Wierzbicki seeks three women and two men to fill out his cast.
There will be readings from the script, based upon the character you wish to be considered for, as well as type.
Audition Sides will be available at the audition. To access the audition form, please visit our website at http://www.chathamplayers.org/auditions-page .
Character Breakdown
Lyman Wyeth: (early 50's to late 60's)- Kind and gentle patriarch. A Hollywood B actor with some celebrity and charm who turned that into political influence. He is conservative but with a sense of humor about himself a deep love for his family.
Polly Wyeth: (early 50's to late 60's)- Lyman's wife. Graceful and acerbic matriarch. She has been active for decades in the Republican Party. She is deeply devoted to the preservation of her social standing, her family and the health of her husband.
Brooke Wyeth: (early 30's to 40's)- Lyman and Polly's adult daughter. She is a professional writer who has been living in New York after a mental breakdown. Her tortured relationship with her family has centered on her opposing Liberal political views.
Trip Wyeth: (mid 20's to mid 30's)- Brooke's brother. Witty and self-effacing. He is a TV producer for reality TV- in a family obsessed with his intellectual, older sister's mental health. He assumes the role of second banana with grace.
Silda Grauman: (mid 50's to early 70's)- Polly's sister. Creative, fragile, and funny. A former B movie writer, and the Bohemian, polar opposite of her sister. She is fresh out of rehab and repays the support of the conservative Wyeths, by joining Brooke in some liberal needling of her parents.
The Chatham Players have an open call casting policy. ALL roles are open, none are precast, and everyone is encouraged to audition. Any questions, please call Gus Ibranyi at (201)-563-0362 or email casting@chathamplayers.org. For directions or additional information, please visit www.chathamplayers.org