Jazz Returns to the Crossroads in Garwood:
Greg Bufford Quintet presents a
100th Birthday Tribute to Dizzy Gillespie
WHEN: Sunday, October 15, at 4 p.m
WHERE: The Crossroads, a full bar and restaurant, is located at 78 North Ave. in Garwood
To order tickets to the Dizzy Gillespie Tribute, email info@xxroads.com or call (908) 518-0323.
"Musically, we were changing the way that we spoke, to reflect the way that we felt. Our music had a new accent." That's how John Birks "Dizzy" Gillespie described the evolution of bebop in his book, to BE, or not . . . to BOP (Doubleday & Company: 1979).
Gillespie was born on October 21, 1917, in Cheraw, SC. Today, he is remembered as one of the most influential jazz musicians of all time. A 1990 recipient of the Kennedy Center Honors, Gillespie and several other jazz musicians, such as alto saxophonist Charlie Parker, pianist Thelonius Monk, and drummer Kenny Clarke, developed a new style of jazz in the 1940s, employing complex harmonic, melodic, and rhythmic patterns. He was also a virtuoso trumpet player and one of the first musicians to add Afro-Cuban, Brazilian, and Caribbean flavors into jazz.
The members of the quintet are: Bufford on drums, James Gibbs on trumpet, Gene Ghee on tenor saxophone, Belden Bullock on bass, and Alva Nelson on piano.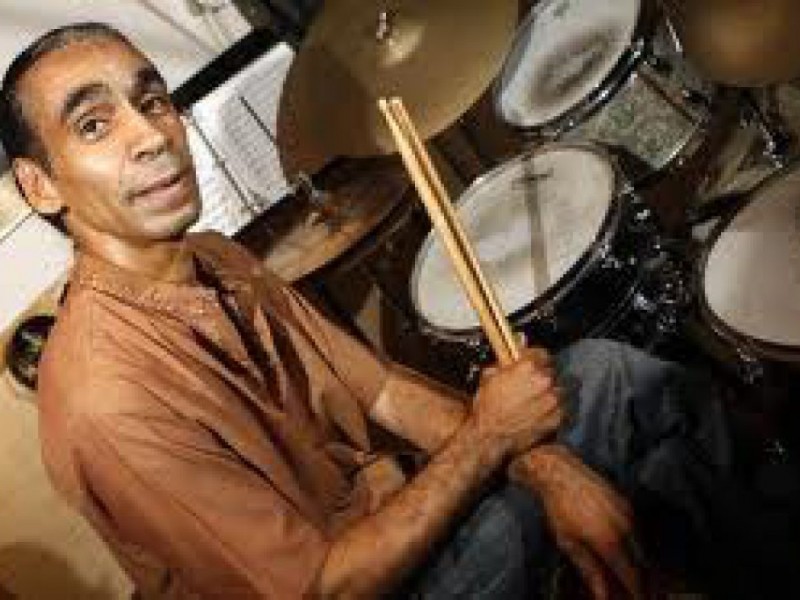 Greg Bufford, a resident of West Orange, studied under master jazz drummer Philly Joe Jones and has played with the Duke Ellington Orchestra. All About Jazz' David Orthmann calls him "an exceptional musician with a personal sound, conception, and feeling for jazz . . . There are two overlapping sides of Bufford's musical personality, which he projects simultaneously. On the one hand, he provides a firm rhythmic foundation and generously supports every musician on the bandstand. On the other, Bufford draws on a deep reservoir of rhythms—some boldly executed, others that barely register in the listener's consciousness—and executes them in mesmerizing ways."
James Gibbs, who was born in Newark and raised in Irvington, was discovered by the late jazz vocalist Betty Carter when he was playing at a WBGO-FM gala at New York's Five Spot jazz club in 1994. He often tours with eight-time Grammy-nominated singer/songwriter Joe Thomas and has appeared with a long list of jazz luminaries including bassist Rufus Reid, and pianists Kenny Drew, Jr, and Cyrus Chestnut.
Gene Ghee is a member of the Odeon Pope Saxophone Choir that will be appearing at New York's Blue Note jazz club on October 30. He has played with the All-Star Newark Jazz Arkestra and was a member of the band that recorded a tribute to the late alto saxophonist Julius Hemphill on the 1997 New World Records album, At Dr. King's Table.
Bedden Bullock, who studied at the Berklee College of Music, has played with drummer Roy Haynes, pianist Ahmad Jamahl, and saxophonist Donald Harrison, among others.
Alva Nelson was paid the ultimate compliment by JazzTimes' Wilbert Sostre, who wrote: "Alva's piano style, with his fast melody runs, reminds me, at times, of the great Art Tatum."