AUDITION NOTICE: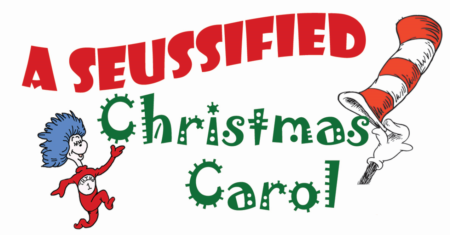 written by Peter Bloedel
directed by Beatriz Esteban-Messina.
What happens when you mix Charles Dickens' beloved Christmas tale with a collection of your favorite Dr. Seuss characters like Thing 1, Thing 2, Bed-Headed Fred,Timmy Loo Hoo and many more? Why you get an action packed, comedic tale filled with glorious holiday cheer that's a must see for all Seuss and Dickens fans.
WHEN: Sunday, September 24 and Monday, September 25 at 7pm. Callbacks may follow by invitation only
WHERE: Studio Playhouse is located at 14 Alvin Place, off Valley Road near the Acme, in Upper Montclair.
973-744-9752
Performance dates are Saturday and Sunday, December 9, 10 and Saturday and Sunday, December 16 and 17 at 1:30 and 3:30pm on all days.
Sides from the script and character breakdowns will be provided and are available prior to auditions online at www.StudioPlayhouse.org
No Pay, No Fee