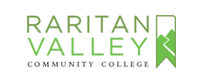 The Theatre at RVCC's 2017-2018 season has something to entice audiences of all ages and interests. (Above: Legally Blonde)
To purchase tickets or for more information, call the Box Office, 908-725-3420, or order online at www.rvccArts.org. Subscribers' packages are available for all Theatre series. Senior citizen, student and group discounts are also available for most performances.
WHERE: 118 Lamington Road in Branchburg, NJ.
For additional information, visit www.raritanval.edu.
MAINSTAGE SERIES
The Theatre's 2017-2018 Mainstage series, with reserved seating for most offerings, will include the following performances:
Aiken & Friends Fest, North Branch, Friday, September 22, 7 p.m. (Songwriters-in-the Round, $20); Saturday, September 23: noon (musical workshops, $10); 2-5 p.m. (free concert on the RVCC quad); 7 p.m. (Tall Tales & Troubadours with the Mike Aiken Band, $20)
Legally Blonde The Musical (Big League Productions), Friday, October 6, at 8 p.m.; $25 & $35
Sense and Sensibility (Aquila Theatre), Saturday, October 7, at 8 p.m.; $25 & $35
Tuesdays With Morrie featuring Jamie Farr (above), Tuesday, October 17, at 7 p.m.; $25 & $35
Babylon (Sandglass Theater), Friday, October 20, at 7 p.m., $20; Saturday, October 21, at 3 p.m., $15 (special matinee pricing)
The Capitol Steps, Saturday, October 28, at 8 p.m.; $35 & $45
Crankie Storytelling (Katherine Fahey), Saturday, November 11, at 7 p.m., $20; Sunday, November 12, at 3 p.m., $15 (special matinee pricing)
Nobunto, Sunday, November 19, at 2 p.m.; $25 & $35
The Ultimate Christmas Show (Abridged) (Reduced Shakespeare Company), Saturday, December 2, at 8 p.m.; $25 & $35
Christmas With The Annie Moses Band, Sunday, December 3, at 2 p.m.; $25 & $35
Live from WVL Radio Theatre: It's a Wonderful Life, Tuesday, December 5, at 2 p.m., $15 (special matinee pricing) & 7 p.m., $20
The Great Russian Nutcracker (Moscow Ballet), Friday, December 8, at 4 p.m. and 8 p.m.; $40 & $50
A Christmas Carol (Nebraska Theatre Caravan), Sunday, December 10, at 2 p.m.; $40 & $50
A Chorus Line (Big League Productions), Saturday, January 20, at 8 p.m.; $25 & $35
Chousensha – The Challengers (Yamato – The Drummers of Japan), Friday, January 26, at 7 p.m.; $25 & $35
Paul Taylor Dance Company, Saturday, February 3, at 8 p.m.; $25 & $35
The Mountaintop (LA TheatreWorks), Friday, February 9, at 8 p.m.; $25 & $35
t's Dark Outside (The Last Great Hunt), Saturday, February 10, at 3 p.m., $15 (special matinee pricing) & 7 p.m., $20
Peking Acrobats, Friday, February 16, at 7 p.m.; $25 & $35 (below)
Voces del Sur (Flamenco Vivo Carlota Santana), Sunday, March 4, at 2 p.m.; $25 & $35
Tea For Three: Lady Bird, Pat & Betty (Elaine Bromka), Friday, March 9, at 2 p.m. & 7 p.m.; $15
Rhythm of the Dance (The National Dance Company of Ireland), Saturday, March 17, at 8 p.m.; $25 & $35
Machine de Cirque, Friday, April 27, at 8 p.m.; $20 & $30
CLUB 28 SERIES
The Theatre's CLUB 28 series will feature a variety of musical events, all on Thursdays with performances at 1 p.m. and 7 p.m. Tickets cost $15 each. Each 1 p.m. performance is set in on-stage theatre-style seating and is approximately one hour in length. The evening shows, set in relaxed on-stage cabaret setting, include refreshments and are approximately two hours long. The following performances will be included, all with general admission seating:
North Sea Gas, September 14
Laura Cortese & The Dance Cards, October 19
Music of the Season (Tim Farrell), November 30
Evie Ladin & Keith Terry, March 1
Martin Taylor, April 12
TUESDAYS WITH STORIES SERIES
The 2017-2018 Tuesdays With Stories series is a unique way to experience great stories. Performances begin at 1 p.m. and 7 p.m. and include a discussion, as well as light refreshments. The series is recommended for individuals age 14 and older. Tickets cost $15 each. The following performances will be included, all with general admission seating:
The Other Mozart (Samantha Hoefer), October 24
The Elephant in Every Room I Enter (Gardiner Comfort), November 28
Call Mr. Robeson (Tayo Aluko), February 27
Everything Is Fine Until It's Not (Doreen Oliver), March 13
UnFRAMED (Iyaba Ibo Mandingo), April 10
YOUTH AND FAMILY SERIES
The Theatre also will be offering a Youth and Family series for youngsters and their families, all with general admission seating. The following shows will be offered:
Symphonie Dramatique (Cas Public), Saturday, October 14, at 7 p.m. (Recommended for ages 10 and older; all tickets $10)
The Gruffalo (Tall Stories), Sunday, February 25, at 1 p.m. & 3:30 p.m. (Recommended for ages 3 and older; all tickets $10)
Hup (Starcatchers), Thursday, March 15, at 9 a.m. & 10:30 a.m.; Friday, March 16, at 9 a.m. & 10:30 a.m.; Saturday, March 17, at 10 a.m. & 2:30 p.m. (Recommended for infants to 24 months; all tickets $10)
Olive & Pearl (Treehouse Shakers), Monday, April 9, at 10 a.m., 1:30 p.m. & 4 p.m. (Recommended for ages 2 and older; all tickets $10)
The Young King (Slingsby), Sunday, April 15, at 1 p.m. & 3:30 p.m. (Recommended for ages 8 and older; all tickets $10)
Air Play (Acrobuffos), Friday, April 20, at 7 p.m. (Recommended for ages 7 and older; all tickets $10)
The Polar Bears Go Up (Fish And Game/ Unicorn Theatre), Saturday, April 21, at 10 a.m. & 2:30 p.m. (Recommended for ages 2 and older; all tickets $10)
Pss Pss (Compagnia Baccalà), Saturday, May 5, at 7 p.m. (Recommended for ages 8 and older; all tickets $10)
Farfalle (Compagnia TPO), Monday, May 14, at 9 a.m., 10:30 a.m. and 2:30 p.m.; Tuesday, May 15, at 9 a.m., 10:30 a.m. & 2:30 p.m. (Recommended for ages 4 and older; all tickets $10) (Above)