Dr. Dubious and the Agnostics
WHEN: January 20 at 7-10 PM
WHERE: The Jazzberry Patch at Classic Quiche Cafe, 330 Queen Anne Road, Teaneck, NJ
ADMISSION: $12 admission, full dinner menu and BYOB. Reservations suggested to ensure seating.
Call 201-692-0150.
Hot jazz of the 20's and 30's. 7 piece band.
---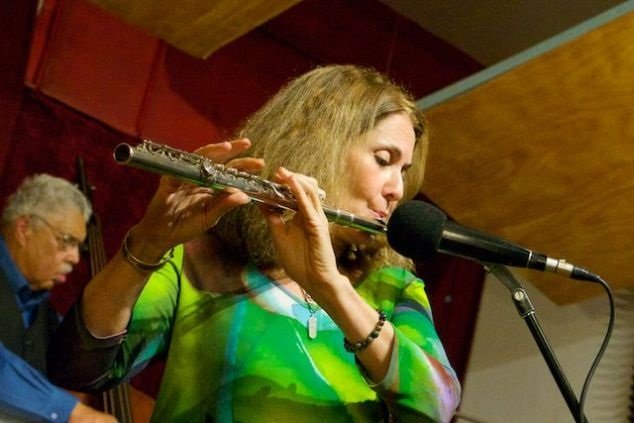 Andrea Brachfeld Trio
WHEN: January 23 & 30 at 8:00PM
WHERE: Brightside Tavern, 141 Bright Street, Jersey City, NJ, 07302
201-435-1234
Age restrictions: All Ages
This is an ongoing Jam session every Monday night. Come on down and bring your ax! All vocalists welcome!
Andrea Brachfeld and Phoenix Rising
WHEN: January 27 at 8:00PM
WHERE: Maureen's Jazz Cellar, 2 North Broadway, Nyack, NY, 10960
ADMISSION: $15, Age restrictions: All Ages
845-535-3143
Bill O' Connell- piano
Harvie S -bass
Noel Sagerman- drums
Andrea Brachfeld Trio
WHEN: January 28 at 10:00PM
WHERE: The Fox and Crow, 594 Palisade Ave., Jersey City, NJ, 07307
ADMISSION: $15, Age restrictions: All Ages
201-984-2775
organ- TBA
drums- Noel Sagerman
---
Florian Schantz Jazz Combo
WHEN: Sunday, January 29, 2017 at 2:00 PM. Program begins at 2:oo p.m. The doors open at 1:30 p.m. Seating is first come, first served.
WHERE: Fort Lee Public Library, Lower Level Meeting Room, 320 Main Street, Fort Lee, NJ 07024
Band information at www.VFSJazz.com
More information at www.fortlee.bccls.org or 201-592-3614
---
Pee Wee Stomp 2017
48thAnnual New Jersey Jazz Society Pee Wee Russell Memorial Stomp
WHEN: Sunday, March 26, 2017 Noon - 5PM
WHERE: Birchwood Manor, Whippany, NJ
Featuring
Peter and Will Anderson Quintet
Professor Cunningham and his Old School
Dan Levinson's Russell of Spring Band
Midiri Brothers Quintet
More informtation at: http://njjs.org/p/peewee.php