Mayor Frank Huttle III
The City of Englewood
together with
Bergen Performing Arts Center, Englewood Public School District, Englewood Public Library, And Hispanic-American Chamber of Commerce of Englewood
INVITE YOU TO THE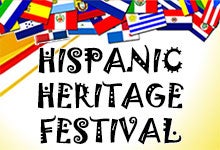 Englewood Hispanic Heritage Festival
WHEN: Saturday, September 19, 2015 from 11AM-4PM
WHERE: bergenPAC, 30 N Van Brunt Street in Englewood NJ.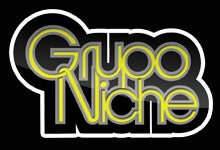 Grupo Niche
WHEN: Saturday, September 19, 2015 at 8PM
WHERE: bergenPAC, 30 N Van Brunt Street in Englewood NJ.
Tickets are available at Tickets are available at www.ticketmaster.com or bergenPAC's Box Office at 201.227.1030
Mayor Frank Huttle III, along with the City of Englewood in conjunction with bergenPAC, EPSD, and Englewood Public Library invite you to celebrate Hispanic Heritage Month at a free outdoor, family-friendly street festival.
The festival will highlight Hispanic multiculturalism with live music, cooking demonstrations, local vendors and restaurants, a beer garden, dance exhibitions, artists, and more.
"Englewood has a proudly diverse community," said Mayor Frank Huttle III. "We are delighted to celebrate Hispanic culture, family, and tradition." In keeping with its practice of supporting the community, the Englewood Hispanic Heritage Festival will spotlight local Englewood performers, musical entertainment, retailers, and food.
About bergenPAC
Founded in 2003, the 1,367-seat Bergen Performing Arts Center, or bergenPAC, is the area's cultural mecca. Housed in a historic Art Deco-style theater boasting one of the finest acoustic halls in the United States, bergenPAC attracts a stellar roster of world-class entertainment.
The jewel in our crown is The Performing Arts School at bergenPAC – the innovative, educational performing arts initiative that reaches more than 30,000 students annually. The Performing Arts School provides community youth, age 2 months to 21 years, with unique, "hands-on" training in music, dance and theater by industry professionals. It is through the ongoing generosity of sponsors, donors and patrons that the not-for-profit 501 (c)(3) corporation bergenPAC and The Performing Arts School are able to thrive and enrich our community.
For updates, "Like" bergenPAC on Facebook (facebook.com/#!/bergenpacfan) and follow bergenPAC on Twitter @bergenPAC