Special summer concert and alternative energy programs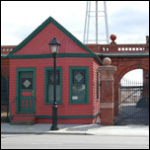 The development of a practical storage battery for electric vehicles was a major focus of Edison's work at West Orange. Explore these ideas, attend a program, and see a special exhibit of original artifacts, documents and historic photos during the month of August at Thomas Edison National Historical Park (NHP).
WHERE: Thomas Edison Laboratory Complex, 211 Main Street, West Orange
2nd Saturday
WHEN: August 9th at 10:00 PM (especially for children)
Power Up
Bring your kids to learn about solar energy systems and batteries. Retired engineer and inventor, Harry Roman will be here to organize the fun and learning. There will be lots of things to touch and learn about as Harry discusses alternate technologies and shows you how to make batteries from common materials. Lots of fun and lots of learning. Don't miss this one!
3rd Thursday
WHEN: August 21st at 5:00 PM
WHERE: LABORATORY COURTYARD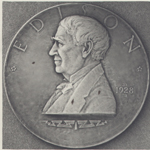 LABORATORY ECHOES: MUSIC FROM THE AGE OF EDISON
Rick Benjamin and members of the Paragon Ragtime Orchestra
Performing music from the heyday of the Edison Laboratory, ranging from popular "hits" of the era to compositions by Edison staff musicians, as well as music celebrating Edison's inventions. All music will be performed from original 19th and early 20th century scores.
Founded by Rick Benjamin, the Paragon Ragtime Orchestra made its formal debut in 1988 at Alice Tully Hall. In addition to its worldwide concert hall, university, and festival appearances, the PRO has acquired a considerable following through its radio programs on the New York Times' WQXR, National Public Radio, the British Broadcasting Corporation, and the Voice of America networks. Since 1989 the Walt Disney Company has relied on the Orchestra's recordings for the outdoor theme music heard at Main Street, U.S.A. at Disneyland, Disney World, and Disneyland Paris. Over the years the Paragon Ragtime Orchestra has been heard on the soundtracks of several motion pictures and television programs. The Orchestra's audio and video recordings have been widely praised, and considered instrumental in rekindling interest in America's rich traditions of theater, cinema, and dance orchestra music. www.paragonragtime.com
---
Special programs in August:
New exhibition opening:
TRANSFORMED: LOOKING AT THE AGE OF EDISON THROUGH THE WITNESS TREES OF GLENMONT
WHEN: August 28 to September 21, 2014
WHERE: ValleyArts Firehouse Gallery, 580 Forest Street, Orange, NJ
An exhibition of artworks made from trees downed by Hurricane Sandy in 2012 from Thomas Edison's estate, Glenmont, in Llewellyn Park. A joint program of the Rhode Island School of Design, the National Park Service (Witness Tree Project) and ValleyArts.
The Gallery is open Thursdays 5:00 PM to 7:30 PM; Saturdays 10:00 PM to 4:00 PM; Sundays 1:00 to 4:00 PM and by appointment.
ADMISSION: free
More information and a schedule of gallery talks will be posted at valleyartsnj.com and nps.gov/edis
---
Exhibition closing:
DREAM ROCKET ART EXHIBIT
WHEN: June 7 to August 31, 2014
Free admission on August 24th
In March, 2014 local artists started submitting 2x2 squares of cloth designed to represent INNOVATION – EDISON AND BEYOND. The artwork may be about something that Thomas Edison invented, something related to New Jersey and its many innovators, something that still needs to be invented or something that represents innovation to the artist. Our local theme was chosen for the New Jersey 350th anniversary, celebrating Liberty, Diversity and Innovation. Almost 200 pieces of artwork have been on exhibit throughout the Laboratory Complex since June 7. Sponsored by the International Fiber Collaborative (IFC), the Dream Rocket Project (DRP) launched in 2009, is collecting 8,000 works of art that will be stitched together to wrap a Saturn V Moon Rocket replica at the U.S. Space & Rocket Center in Huntsville, Alabama for a public art exhibition. The exhibit will close on August 31 and the artwork will travel to Huntsville, Alabama.
These programs are part of THE YEAR OF INNOVATION celebrating the New Jersey 350th Anniversary in 2014. Since 1664 New Jersey has provided a welcome home for inventors and entrepreneurs like Thomas Edison and there is no better place to learn about the history of innovation than Thomas Edison National Historical Park in West Orange. Special programs each month explore the themes in EDISON AND THE RISE OF INNOVATION a book written by National Park Service archivist Leonard DeGraaf and published by Sterling Signature in October 2013. Another famous innovator—Bill Gates—has written the foreword to this fresh look at Thomas Edison.
New programs for all ages will be offered monthly. For more information and updates about THE YEAR OF INNOVATION — First Friday, Second Saturday and Third Thursday events, please visit www.nps.gov/edis monthly.