Black Violin
Thursday, April 14 at 7:30 pm
Tickets: $29 - $59; Students $20

Black Violin is composed of classically trained violist and violinist Wil Baptiste and Kev Marcus, who combine their classical training and hip-hop influences to create a distinctive multi-genre sound that is often described as "classical boom."

Black Violin's Impossible Tour will spread the message that anything is possible and there are no limits to what one can achieve, regardless of circumstance. The focus is positivity and encouragement. As Wil Baptiste puts it, "When you come to a Black Violin concert, there are so many people in the audience experiencing something together. To me, that's what our show does, it brings people together. Not only that, you're being inspired, you're being uplifted, you're able to see something you probably have never seen before."

Buy Tickets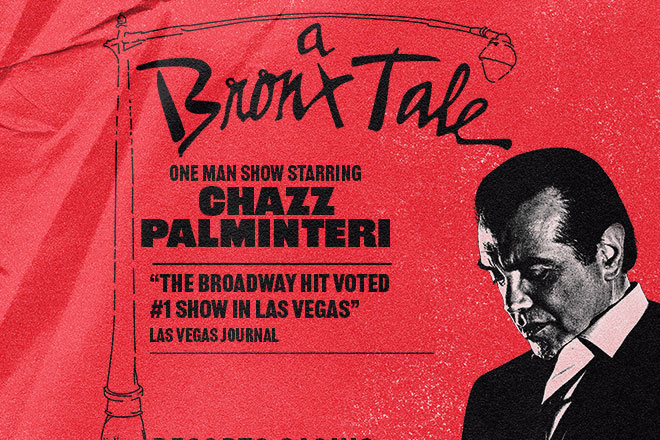 A Bronx Tale


A One-Man Show Starring Chazz Palminteri


Friday, April 15, at 8:00 pm



Tickets: $49 - $89

This Friday, see Chazz Palminteri in his powerful one-man show A Bronx Tale, which served as the basis of the acclaimed movie and Broadway musical.

"A Raucous Solo Tour De Force." —Ray Loynd, Los Angeles Times

Buy Tickets



April is Autism Acceptance Month!

MPAC is dedicated to providing exceptional arts education opportunities to children and adults of all ages and abilities. We are proud to offer The Miracle Project classes as part of our Performing Arts School!

The Miracle Project New Jersey is an evidence-based, groundbreaking program which helps children and young adults with autism and other special needs build communication and social skills, community, and greater self-esteem though music, acting, dance, acting and storytelling.

This fully inclusive music, movement and creative drama program was created by Elaine Hall in Los Angeles in 2004 and featured in the Emmy award-winning documentary

AUTISM: The Musical

. We launched The Miracle Project at MPAC in 2017—and we are the only provider in the state of New Jersey!

The Miracle Project is part of our Performing Arts School summer class offerings, where students will have a great time socializing, learning new skills and working toward a mini musical performance. Visit our website to browse all of our summer classes and register!
Major support for The Miracle Project at MPAC is provided by Bruce Jacobs and Ken Levy of Jacobs Levy Equity Management.
MPAC'S MISSION
Mayo Performing Arts Center, a 501(c)(3) nonprofit organization, presents a wide range of programs that entertain, enrich, and educate the diverse population of the region and enhance the economic vitality of Northern New Jersey.
MPAC IS GRATEFUL TO THE FOLLOWING DONORS WHOSE MAJOR SUPPORT HELPS TO SUSTAIN THE GENERAL OPERATING NEEDS OF OUR ORGANIZATION
Copyright © 2022 Mayo Performing Arts Center, All rights reserved.

Mayo Performing Arts Center
100 South Street | Morristown, NJ 07960