Bowling Event at historic Barrow Mansion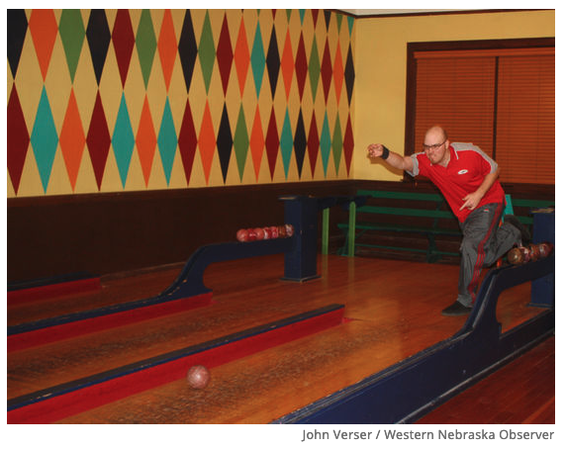 Barrow Mansion will host bowling enthusiast Skip Bierman as he travels the country bowling anywhere and everywhere especially unique and historic places. He has bowled at more than 1600 bowling alleys across the U.S.
The Barrow Mansion will be number 1650 for Skip.
The Barrow Mansion is home to the oldest public bowling alley in the country.
WHAT: Skip travels the country bowling at unique and historic bowling alleys. The bowling alley at the Barrow Mansion was added in the 1890s when the Mansion was owned by the YMCA. It is the OLDEST public bowling alley in the country. Skip will arrive to the Mansion on Thursday morning, bowl and be available for questions, photos and videos.
WHO: Skip Bierman* Read more here
WHEN: Thursday, August 19th, 8:30am till 9:10am
WHERE: Barrow Mansion, 83 Wayne Street Jersey City, NJ 07302. Map
*Skip loves traveling the country and bowling, especially unique and historic places. Skip: "I always try to make my milestone numbers memorable, and not just your regular old bowling alley. If all goes well, bowling alley number 1650 will be at the historic Barrow Mansion. … I love finding places where setting pins by hand is still a thing."
Contact: Teresa Bonner
Cell: 201-704-5372
The Barrow Mansion is a Greek Revival-style building (1837) located in the Van Vorst Historic District of Jersey City, New Jersey. Initially constructed as a private residence, the building has been in public use since 1890. The billiard room, bowling alley and gym (now theater) were added by the YMCA. The property was purchased by St. Matthew's Evangelical Lutheran Church in 1897. The Barrow Mansion is on the State and National Registers of Historic Places and hosts a variety of community-oriented events each week.
The Barrow Mansion Development Corporation was founded in 1985 as steward with the purpose of restoration, preservation, and operations and promoting the Mansion use as a community center. The BMDC is a 501(c)(3) nonprofit.
Barrow Mansion Development Corporation, 83 Wayne Street, Jersey City, NJ 07302