Register your kids today for new sessions that start next week!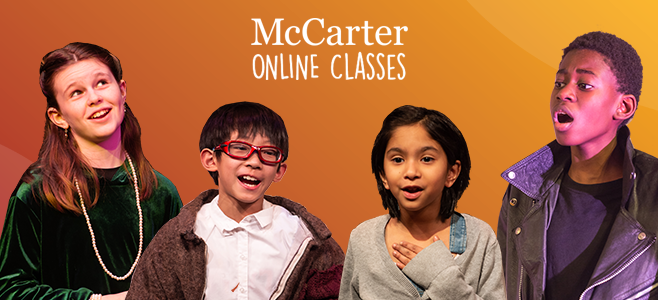 For Students in Grades 3-5
Play Makers

Activate your imagination and collaborate as an ensemble to create and perform an original play for friends and family.

Starts March 23
Tuesdays & Thursdays
From 4:00 - 5:30PM
For Students in Grades 6-8

Dramatopia




Play theater and improv games to develop new characters and original scenes.




Starts March 22

Mondays & Wednesdays

From 4:45 - 6:15PM
Don't forget: McCarter offers classes for ADULTS too!