See What's Coming Up In January at the Paper Mill Playhouse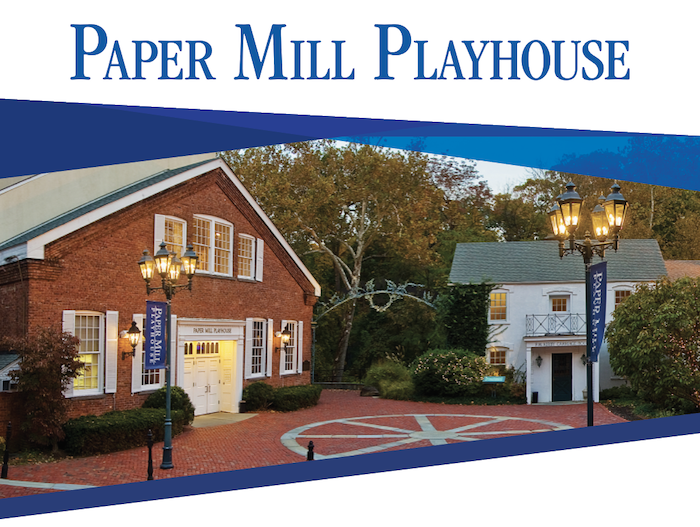 Dear Friends of Paper Mill Playhouse,
Happy New Year! We hope that you had a wonderful holiday and that you were able to safely connect with friends and family. Although this wasn't the holiday season that any of us expected, we think one important lesson we have learned during this past year is that we must cherish our loved ones and celebrate those relationships whenever we can.
We hope you enjoyed our production of Sing in a New Year! It was so exciting to be back on the Paper Mill stage creating theater again with some of our most talented friends. The feedback we have received from our subscribers has been overwhelming and we were happy to be able to bring a bit of song and joy right into their homes.
We are thrilled to announce a new partnership between Paper Mill Playhouse and the New Jersey Symphony Orchestra. Once we are able to return to live performance, Paper Mill vocalists will join the NJSO in concert events that we plan to bring to venues across the state.
In the meantime, we are working on a four-part series of video performances. The first, which premiered last week, features Rema Webb (Unmasked, Sing in a New Year!) singing "You'll Never Walk Alone" from Carousel. Click here to watch. Future performances will include Belinda Allyn and Matt Doyle reuniting to sing "Tonight" from West Side Story, Jacob Keith Watson singing "Out There" from The Hunchback of Notre Dame, and Tally Sessions singing "Being Alive" from Company.
We want to take this opportunity to thank you for the extraordinary support we have received from our subscribers and donors over the past nearly ten months since the lockdown began. While this has been a difficult time for everyone, the arts sector has been especially hard hit. Your steadfast support has kept us going and provided us with much hope.
As we have now turned the page on the calendar to a new year, we are very much looking forward to our reopening. We know there are still many hurdles that lie ahead of us; however, we are very optimistic that 2021 will see most, if not all, of us sitting in a theater together, enthusiastically enjoying a live performance. Until that time, please enjoy the rest of our digital season, and look forward to hearing news of our safe reopening in the months ahead.

NJSO & PMP COLLABORATE

New Jersey Symphony Orchestra and Paper Mill Playhouse have collaborated on a new video series. In the first part, Broadway veteran Rema Webb and an NJSO string quintet gave an at-home performance of Rodgers and Hammerstein's "You'll Never Walk Alone" from Carousel. Future performances will be released online through April 2021.