Stream Air Play for Free Friday through Sunday Only!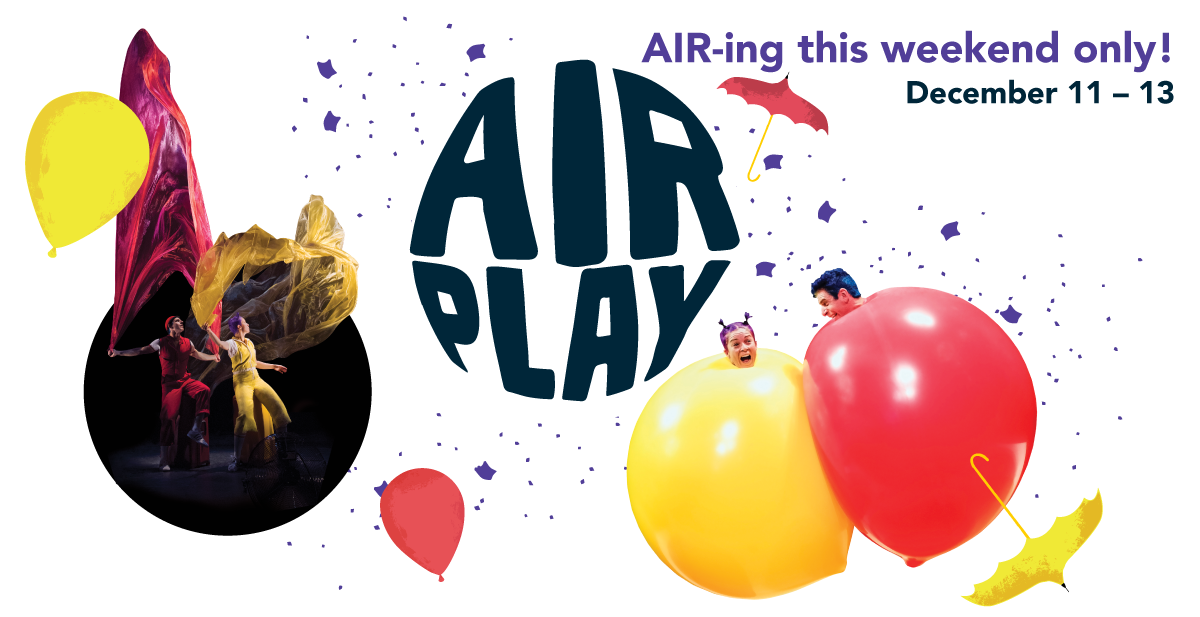 Turn the lights way down low and see a show, see a show, see a show!
In celebration of our 25th anniversary, we're bringing back the Acrobuffos for a free, limited virtual engagement of the sold-out spectacle Air Play (New Victory 2018), a delightful, flightful homage to the power of air! Watch along as globetrotting clowns and co-creators Seth Bloom and Christina Gelsone elicit gales of laughter as they animate airflow and goad gravity to make really, really, really high art out of the very thing we breathe.
Air Play makes its virtual New Victory premiere Friday at 7pm EST, accompanied by a live chat with performers Bloom and Gelsone, and will remain available to stream through this Sunday, December 13, at 7pm EST. Free and open to all!
Want to watch on a TV? Access the video through the YouTube app on your Smart TV or streaming device.