Write off your stress (you can, really; it's science!). No-fee session tomorrow.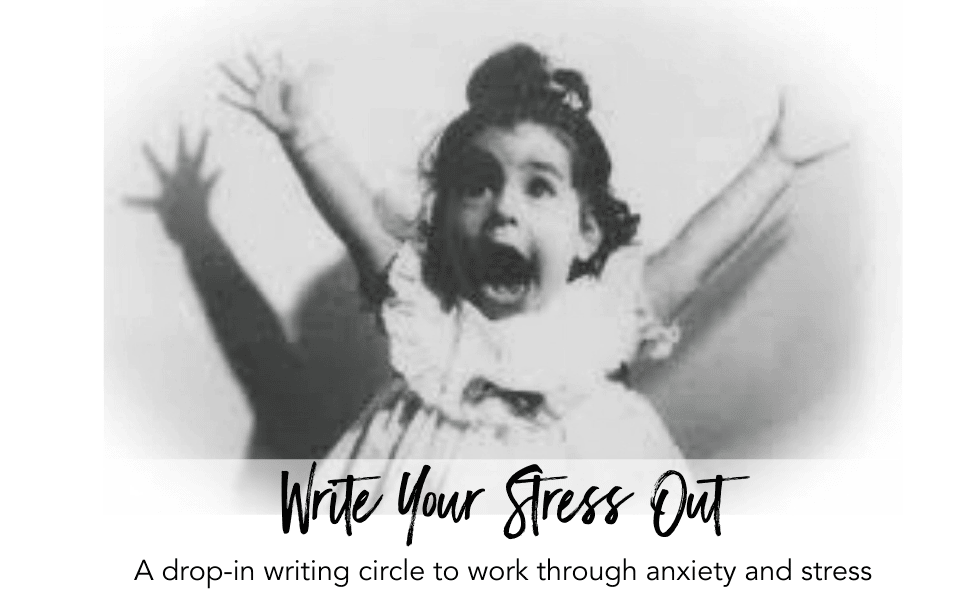 Come as you are, write as you are.
FREE Write Your Stress Out session tomorrow.

​Tomorrow evening from 6 - 7:10pm ET, I'll be leading a group of women to write through a FREE 70-minute workshop with the goal of creating an oasis of sanity during this crazy-pants time.
You'll have time to spill your thoughts and feelings out on the page around whatever is coming up for you during this rollercoaster pandemic/election/social justice time we're living in. (Already know you want to join us? Pop over here and sign up ...)
​You might be stressed, frustrated, scared, bored, angry, anxious, uneasy, or some crazy-salad of all of the above and then some. Or you might be some combo of that ... but sprinkled with a little bit of energy and hope after making calls and writing lots of get-out-the-v0te letters like I have.
​No matter what you're feeling, the framework of this session (and next month's sessions – yup there are 2 in November, as well) will give you the time and space to bathe in the scientifically proven stress-relieving magic of writing your feelings out.
I'll be sharing open-ended writing invitations to help you find a way to start processing the things that need to be let out. Even if you haven't written anything but emails and stuff for work in years, you can do this. I've been doing this work with never-writers, blocked creatives, and professional writers for nearly 20 years. I've got you.
​And yes, the session is free (yay!), but registration is required. So click here to register, or to get more info. Or hit "reply" to ask a question.
​See you tomorrow?