It's all happening at the 2nd Annual Voices International Theatre Festival…Oct 15 to 25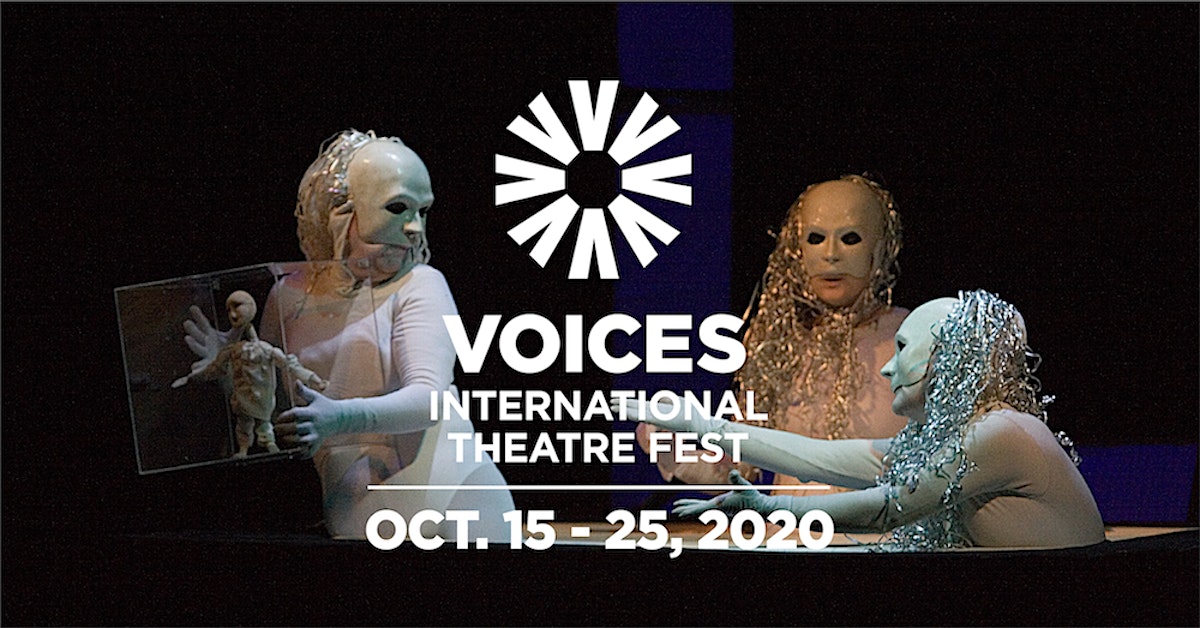 The 2nd annual VOICES International Theatre Festival features 24 groundbreaking productions for 20 countries. Many look courageously and compassionately at the fractured state of our world – showing the human, psychological and spiritual tolls of systemic injustice.


Live and recorded full productions viewable online! TALK-BACKS with the artists after most shows.
21 theatre companies

from Europe, Eastern Europe, South Asia, Asia, the Middle East, Africa and the US (NY-NJ).

South Africa's Palesa Mazamisa's acclaimed "

Shoes and Coups

" on

October 16, 10AM

opens the Festival. It asks, how far has South African society really come since the end of Apartheid? TICKET LINK
Opening Ceremony
WHEN: October 18, 4PM -10PM
WHERE A live, in-person event at Liberty State Park. Join us on the Crescent Lawn, on a specially designed distance-safe Gateway Grid created by Gernot Rietherand.
Screening live that night are three of the most audacious productions in the Festival. Spain's Los Escultores del Aire brings us "Tuberias" about a world without water at 6pm. Then Rehab Theatre from Israel brings us a hilarious satire about the vanity of Vladimir Putin in "Puh-puh-puh" at 7pm. And then the late show… Belarus Free Theatre's acclaimed "Burning Doors" about artists living under dictatorship who won't be silenced.
TICKETS: In-person Tickets just $35 TICKET LINK; Watch productions online: $10/show TICKET LINK. Festival passes with all-access are $120. For tickets ($10) for individual virtual shows, visit www.jctcenter.org.
EXPLORE THE WORLD THROUGH THE ARTS
ALL ARE WELCOME!
"An upside of the pandemic is that we can now discover work by small companies that might not have traveled to the U.S." THE NY TIMES