Sneak Peek! "A Walk on the Moon" Wednesday at 7 PM!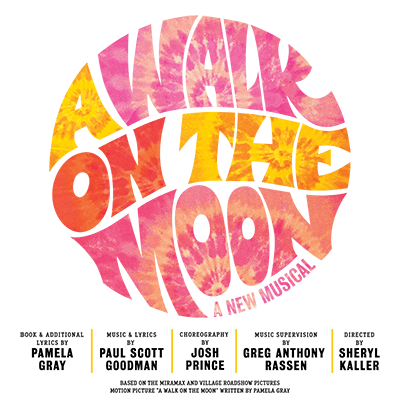 WHEN: Wednesday, September 23, at 7 PM!
CLICK HERE TO TUNE IN
New York Theatre Barn's New Works Series continues through September, showcasing excerpts from two in-the-works titles every Wednesday. Their next episode features a glimpse at our postponed production of A Walk on the Moon.
Don't miss this sneak peek!
Based on the beloved film by Pamela Gray, A Walk On The Moon has music and lyrics by Paul Scott Goodman (Bright Lights, Big City, Rooms: A Rock Romance) and book and additional lyrics by Pamela Gray.
A Walk on the Moon is a heart-stirring new musical that transports audiences to the summer of 1969. Man is about to take his first steps on the moon. Pearl Kantrowitz, a dutiful housewife, is spending another season with her husband and family in the Catskills just miles from Woodstock.
Sensing the change in the air and longing to take a giant leap of her own, Pearl begins a love affair with a free-spirited traveling salesman. But when this whirlwind romance pulls her away from the life she's always known, Pearl must decide if she's truly ready to leave her world behind.
Featuring live performances by Jackie Burns (Wicked, If/Then), and the acclaimed creative team includes Tony-nominated director Sheryl Kaller (Mothers and Sons, Next Fall), choreographer Josh Prince (Beautiful: The Carole King Musical, Shrek), and music supervisor Greg Anthony Rassen (Bandstand, An American in Paris).