Test Your 2000s Trivia Knowledge Next Week!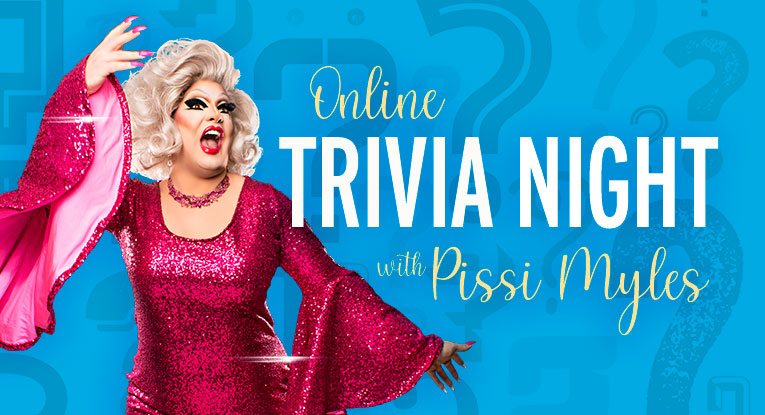 Trivia Night with Hostess Pissi Myles!
WHEN:
Wed, August 19, at 7pm
WHERE:
Zoom
Your participation is a donation to State Theatre New Jersey's Community Engagement programs. Donate What You Can—a minimum donation of $5 allows you to participate, larger donation amounts are greatly appreciated! We thank you for your support and hope you enjoy the trivia festivities—it will be great to reconnect and have some fun!
REGISTER NOW
Join us for 2000s Online Trivia Night on Zoom with drag comedian, singer, and hostess Pissi Myles! Proceeds support State Theatre's Community Engagement programs.
Hey trivia buffs! Join us and show us what you got as the hilarious Pissi Myles hosts and entertains you in this online trivia extravaganza celebrating the early 2000s. Use that brain to unlock those memories of early American Idol to Buddy the Elf, the iPod Shuffle, Avatar, and more. Plus, join us and help State Theatre's Community Engagement initiatives with your support.
Laugh, let off some steam, and be entertained! The first-place winner gets a $150 State Theatre gift certificate. The second place winner gets a State Theatre swag bag.
Online Trivia Night will be hosted on Zoom on your desktop computer and played on a smartphone-based trivia game. An email with login information will follow your donation to enter. One player per entry.
Online Trivia Night with Pissi Myles Underwritten by
TODD SHAMY & JOEY GRINKLEY
LINDA VAN DERVEER