Virtual Showcase Fundraiser: ART-IVISM.ORG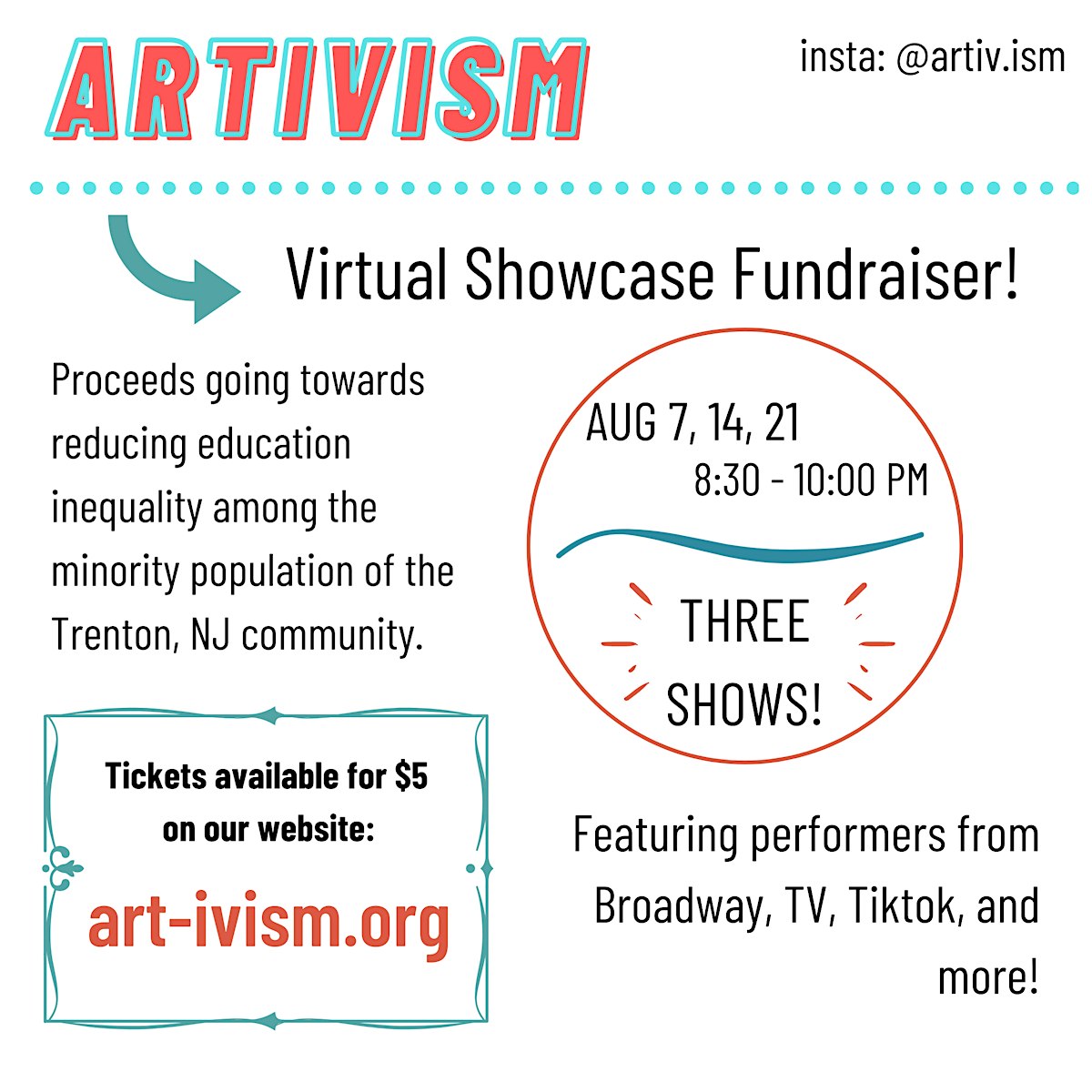 JCTC is proud to be a sponsor ART-IVISM.ORG! Artivism is an organization created by high-school students committed to reducing education inequality in Trenton NJ.
They are holding a showcase fundraiser featuring singers, dancers, actors, and instrumentalists from Broadway, TV, Tiktok, and more. The proceeds of this showcase will be going to the Latin American Legal Defense and Education Fund.
Many low-income families in the Trenton community have been heavily impacted by the Coronavirus, with one of the primary effects being unemployment and limited internet access (which hinders access to schooling). We are raising money to help them, and you can contribute by buying a ticket for one of our shows or donating!
WHEN: Friday August 7, 14, 21, 8:30pm
TICKETS ARE FREE (LINK WILL BE POSTED ON WEBSITE AT 8:30)
To donate, please visit art-ivism.org
For more information, visit our Instagram @artiv.ism or our website.
On both platforms you can learn details on where exactly their funds are going and how they will contribute to improving education in the Trenton community, as well as a sneak peek at some of our featured performers.