Important Performance Update from McCarter Theatre Center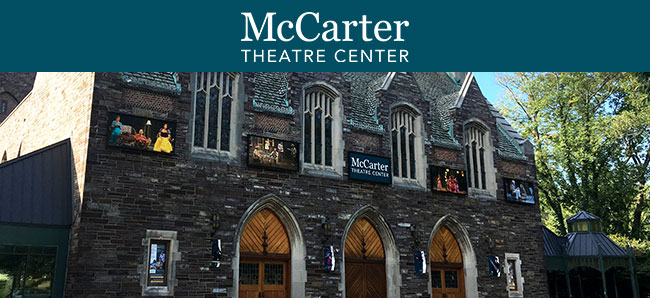 With a heavy heart, we have made the decision to cancel all in-person performances through January 31, 2021.
It's difficult to imagine so much time without artists, staff, and patrons in our building, but we believe that this is the best choice for the health and safety of our community.
We continue to evaluate plans and opportunities for February onward and what might be possible for programming. As government orders continue to evolve and artist schedules change, we will keep you posted as we have information and news.
We hope you will continue to join us online through McCarter@HOME. Our digital platform hosts a weekly series of educational activities and creative content including interviews, timely conversations, playlists, behind-the-scenes clips, community play readings, and virtual classes.
Today is also a day for advocacy. You can help support the entire arts community by asking your elected officials to support a new relief package that addresses ongoing and long-term challenges related to the pandemic.
This link
takes you to the Performing Arts Alliance and a letter that you can personalize and send with one click. By raising your voice today, you'll be joining advocates nationwide in urging Congress to take immediate action.
THANK YOU. Our community's ongoing generous support, understanding, and encouragement have lifted our spirits. We appreciate you and we miss you! We look forward to "re-opening day" and welcoming you back to McCarter.
Sincerely,
All of us at McCarter