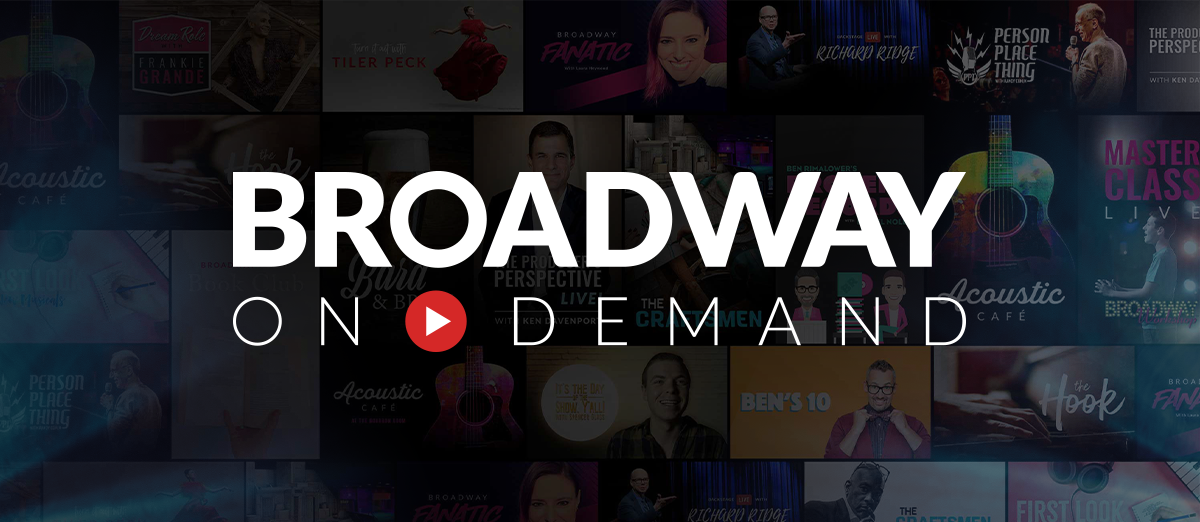 OPEN CALL TO ALL THEATER ARTISTS AND PROFESSIONALS
SUBMIT YOUR PITCH IDEAS FOR NEW SHOWS AND SERIES TODAY!
Broadway On Demand is dedicated to getting artists and professionals BACK TO WORK.
So, we are calling on all performers, writers, composers, designers, technicians, and industry professionals from Broadway to the boards of every theater across the United States—send us your pitch ideas!
POTENTIAL CATEGORIES INCLUDE:
Masterclasses
Documentaries
Original Narratives
Concerts
Sketch Material
Submit your pitches for either long-form or episodic content, but they must be conducive to the streaming market.
For more information, visit www.BroadwayOnDemand.com.