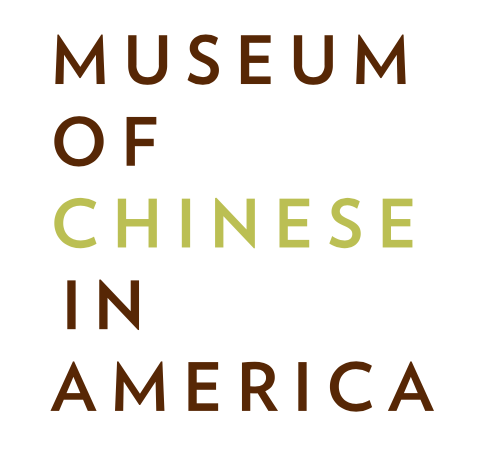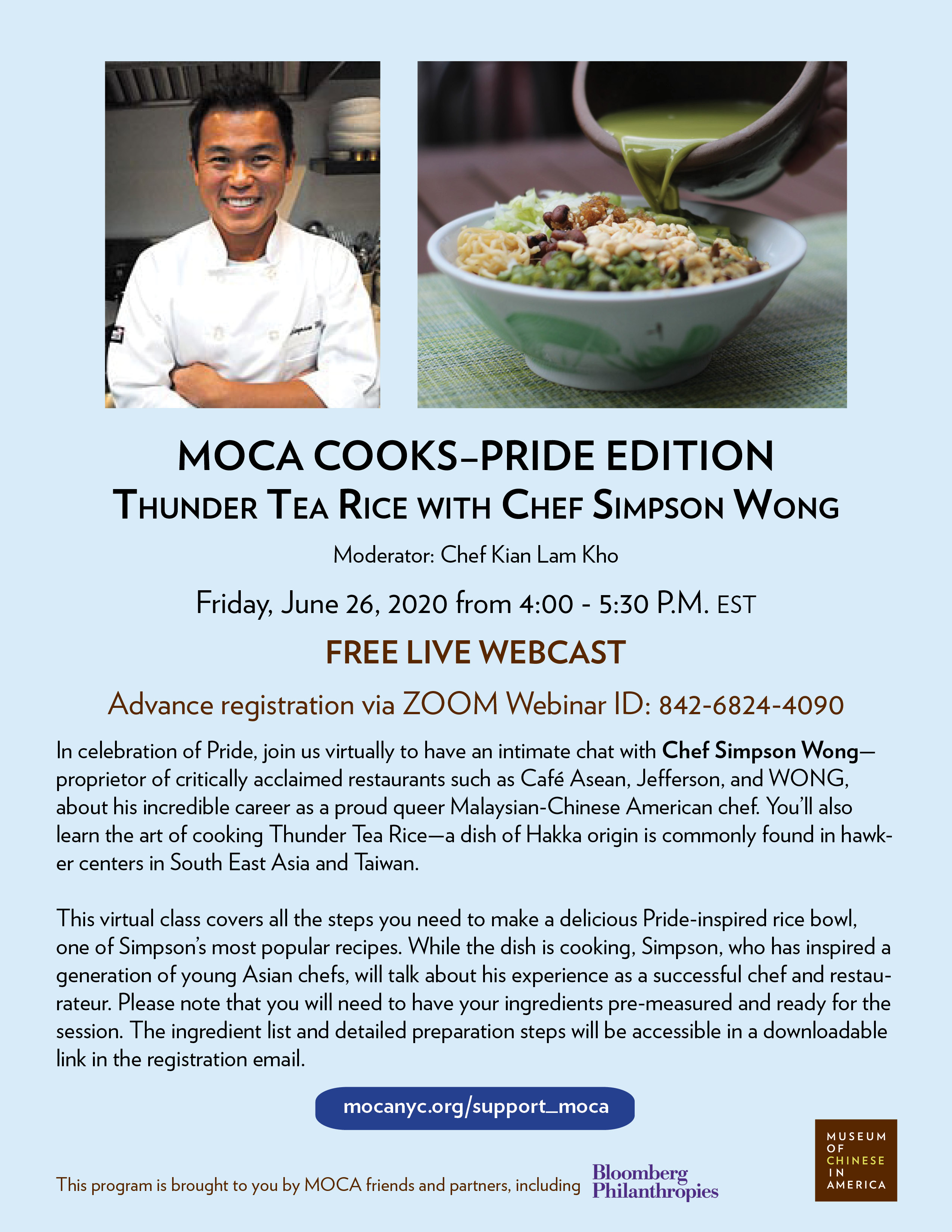 [LIVE STREAM] MOCA COOKS–PRIDE EDITION


Thunder Tea Rice with Chef Simpson Wong
WHEN: Friday, June 26, 2020 from 4:00 P.M. - 5:30 P.M. EST
WHERE: Zoom
The event is FREE, but advance registration is required on ZOOM here or via ZOOM Webinar ID: 842-6824-4090.
REGISTER HERE
As MOCA stands against anti-Black violence and systemic racism, this week we are reminded that the Stonewall Riots that changed the narrative of LGBTQ+ rights across the United States started 51 years ago at the Stonewall Inn in Greenwich Village, New York City, led by Marsha P. Johnson—a black, transgender activist—who is often cited as throwing the first brick that ignited that ground-shifting series of days in 1969.
While we have marked milestones in the fight for civil liberties, from same-sex marriage to the most recent U.S. Supreme Court ruling to protect LGBTQ+ workers against sex discrimination, many queer individuals are navigating greater risks to their health, safety, and livelihoods, remaining victimized by homophobia and transphobia. As we condemn the killings of George Floyd, Ahmaud Arbery, and Breonna Taylor, we must state #BLACKTRANSLIVESMATTER and say their names: Tony McDade, Nina Pop, Dominique "Rem'mie" Fells, whose stories are ones that members of the LGBTQ+ community know too well.
As Pride marches and celebrations have been moved online or canceled around the world, MOCA is unable to form a marching contingent with our community members this year to walk in the 2020 NYC Pride March. With this in mind, MOCA invites you to tune in this Friday to have an intimate chat with Chef Simpson Wong—proprietor of critically acclaimed restaurants such as Café Asean, Jefferson, and WONG. Chef Simpson will share stories about his incredible career as a proud queer Malaysian-Chinese American chef and teach you the art of cooking Thunder Tea Rice—a dish of Hakka origin is commonly found in hawker centers in South East Asia and Taiwan.
This virtual class covers all the steps you need to make a delicious Pride-inspired rice bowl, one of Simpson's most popular recipes. While the dish is cooking, Chef Simpson, who has inspired a generation of young Asian chefs, will talk about his experience as a successful chef and restaurateur. This cooking party is hosted by Chef Kian Lam Kho and Neil Wu-Gibbs, MOCA Chief of Staff. Please note that you will need to have your ingredients pre-measured and ready for the session. The ingredient list and detailed preparation steps will be accessible in a downloadable link in the registration email.
About Simpson Wong
As the chef and proprietor of critically acclaimed restaurants such as Café Asean, Jefferson, and WONG, Simpson Wong exemplifies the modern-day innovative chef who is adept at integrating his many global influences. A native of Malaysia with Chinese ancestry, Wong has lived, traveled and studied cuisine throughout Asia and Europe.
A self-taught chef, Wong learned from the best culinary resource, his mother who prepared meals for his father's timber company employees in Malaysia. They worked in remote reaches of the Borneo rainforest, where trips to the market were rare. His mother grew many of her own fruits, vegetables and herbs and she instilled in Wong an appreciation for fresh, organic produce while retaining clean, simple flavors that are a hallmark of his restaurants and dishes to this day.
MOCA has not skipped a beat since its temporary closure in March. We've been converting our programs to online offerings and creating new digital content through multiple platforms, always free of charge—because history matters. We've been hit hard by the dramatic loss of income due to COVID-19. We hope you'll consider making a gift to become part of a continuing lifeline for MOCA. No amount is too little and we greatly appreciate your generosity. Your support will ensure the survival of MOCA which has been dealt many blows over the past months.