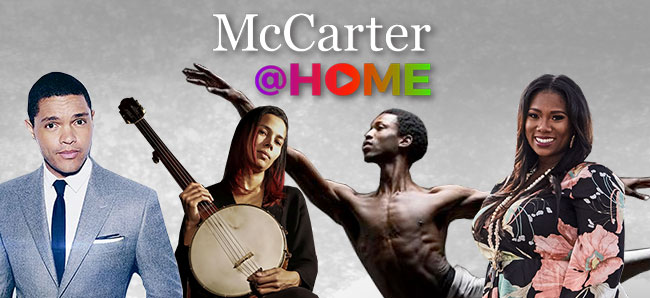 This week we want to spotlight a few powerful works that have moved us with their #BlackLivesMatter message.
Please watch, listen, read, reflect, and help us amplify their art.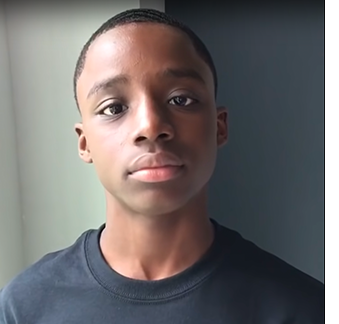 Keedron Bryant: "I Just Wanna Live"

You may recognize this young gospel singer from NBC's primetime talent show, "Little Big Shot", or from President Obama's latest Instagram post.
"I'm a young black man, doing all that I can to stand. But when I look around and see what's being done to my kind every day... I'm being hunted as prey," sings Keedron Bryant in this heartbreaking clip. WATCH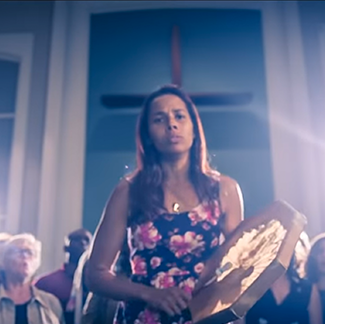 Rhiannon Giddens: "Cry No More"
"First they stole our bodies. Then they stole our sons. Then they stole our God. And gave us a new one."

Rhiannon Giddens' poetic lyrics were written five years ago, after the massacre at the Emanuel AME church in South Carolina, and continue to ring true as a powerful reminder of oppression and struggle today. WATCH
Calvin Royal III, soloist with the American Ballet Theatre

Before the pandemic hit, Calvin Royal III was set to make history with Misty Copeland as the first African-American lead ABT dancers to dance Romeo & Juliet together. Instead, he is creating new art at home, "I Run With Them," inspired by the death of Ahmaud Arbery, with music by Cynthia Erivo. WATCH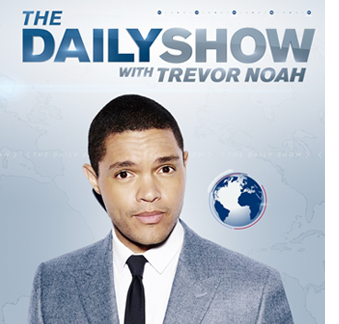 The Daily Show with Trevor Noah

Comedian Trevor Noah has continued to record his show from home during COVID-19, mixing satire with politics reaching millions of viewers every day. In his latest segment, he delivers a serious monologue evaluating George Floyd, the Minneapolis protests, Ahmaud Arbery, and Amy Cooper. WATCH
Ranky Tanky & Jordan Benton: "Freedom"

This Grammy Award-winning quintet (you may have seen them at McCarter in 2019) specializes in jazz-influenced arrangements of traditional Gullah music, a culture that originated among descendants of enslaved Africans.
Moved by their song "Freedom," dancer Jordan Benton choreographed this piece to express her emotions about racial discrimination in America. WATCH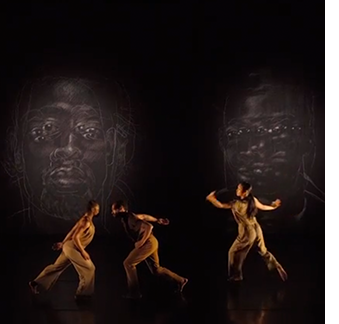 A.I.M: "Meditation: A Silent Prayer"

"I share this work with you as a prayer for justice, and a prayer for change," writes dancer, choreographer, and artistic director Kyle Abraham. Originally created in 2018 to honor all of the unjustly fallen, his dance company, Abraham.In.Motion, remind us of the urgent need to address extreme racial inequality in this 10-minute dance with visual art. WATCH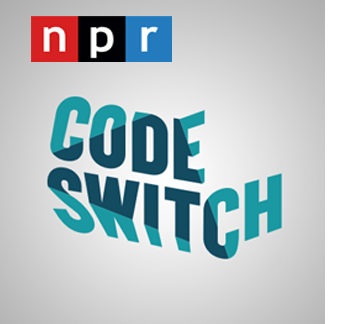 Code Switch: "A Decade Of Watching Black People Die"

If you listen to podcasts and Code Switch isn't one of them, consider adding it to your regular rotation. Hosted by journalists of color, Code Switch tackles the subject of race head-on. This latest episode revisits a 2015 essay by Rolling Stone senior writer Jamil Smith and observes how little has changed since then, plus the power of technology today. LISTEN