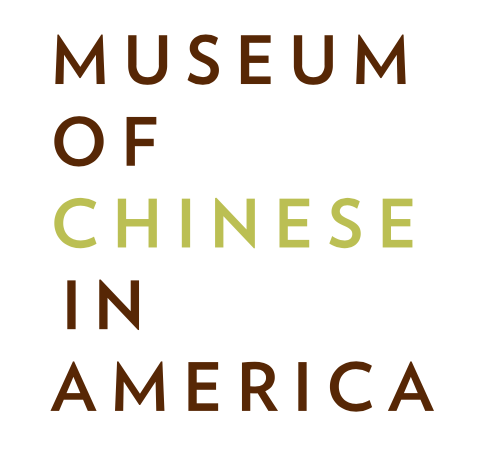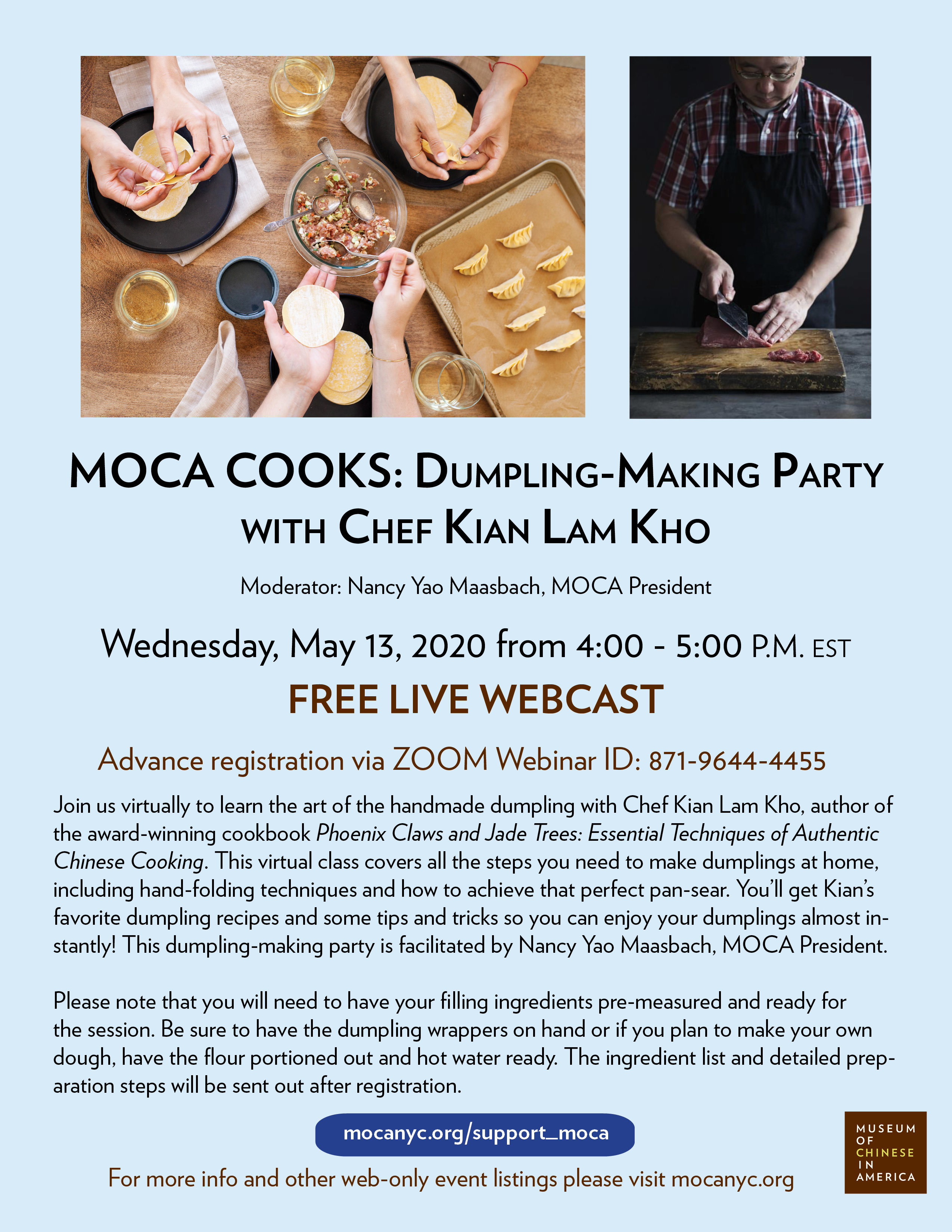 WHEN: Wednesday, May 13, 2020, from 4:00 P.M. - 5:30 P.M. EST
REGISTER HERE
Join us virtually to learn the art of the handmade dumpling with Chef Kian Lam Kho, author of the award-winning cookbook Phoenix Claws and Jade Trees: Essential Techniques of Authentic Chinese Cooking. This virtual class covers all the steps you need to make dumplings at home including hand-folding techniques and how to achieve that perfect pan-sear. You'll get Kian's favorite dumpling recipes and some tips and tricks so you can enjoy your dumplings almost instantly! This dumpling-making party is facilitated by Nancy Yao Maasbach, MOCA President.
Please note that you will need to have your filling ingredients pre-measured and ready for the session. Be sure to have the dumpling wrappers on hand or if you plan to make your own dough, have the flour portioned out and hot water ready. The ingredient list and detailed preparation steps will be sent out after registration.
FREE LIVE STREAM PUBLIC PROGRAM! Advance registration is required on ZOOM here or via ZOOM Webinar ID: 871-9644-4455.
About the Chef
After training as an aerospace engineer and developing software on Wall Street for more than 20 years, Kian Lam Kho decided to pursue his passion for cooking. He apprenticed in the kitchen of Chef Josh Capon at Canteen (now Lure Fishbar), in New York City's SoHo neighborhood, where he learned to produce modern American food. However, it was Chinese cooking that interested him the most. After Canteen he started organizing pop-up Chinese banquet events to showcase the variety of ingredients and versatility of techniques in Chinese cuisine rarely experienced in American Chinese restaurants. He continues to work at different restaurants as a guest chef, creating unique Chinese banquet events.
In January of 2008 Kian created the Chinese cooking blog Red Cook. The blog emphasizes the importance of understanding proper Chinese cooking techniques while describing them in historical and cultural context. Red Cook was selected as a finalist and nominated for the James Beard Foundation Award in 2011. Kian teaches Chinese cooking classes at the Institute of Culinary Education, Brooklyn Kitchen and Haven's Kitchen. He offers popular classes in dumpling making and stir-fry techniques. Kian is also very involved with culinary professional groups and often participates in panel discussions and conducts lectures on Chinese cooking, culinary culture and history.