A LETTER TO OUR PATRONS
"Let me explain about the theatre business. The natural condition is one of insurmountable obstacles on the road to imminent disaster. Believe me, to be closed by the plague is a bagatelle in the ups and downs of running a theatre. Strangely enough, it all turns out well. How? I don't know. It's a mystery." —From the pen of Tom Stoppard and his screenplay, Shakespeare in Love
Dear Patrons,
All of us at Paper Mill Playhouse are hoping that you are safe and healthy as we continue to live with COVID-19 and its affects on our community and the world. Like all of you, we are working remotely from our homes, anxious to get back to the theatre and a more normal routine. And we will. As the prolific playwright and screenwriter Tom Stoppard said in his Oscar-winning film, Shakespeare in Love, "it all turns out well."
As you know, we announced our 2020–2021 season two weeks ago, and we have been humbled and gratified by the strong response we have received with so many households renewing their subscriptions. Our daily management meetings have been lifted by your outpouring of support—thank you! We are also grateful for the outpouring of financial support in the way of donations, ticket donations and credits for tickets purchased for this season that will be applied to next year's shows—you are investing in the future of Paper Mill by doing so!
Members of our Education department have been working diligently to create a series of online classes which we will begin this month. Information can be found on our website. The goal is to continue to bring the arts education experience to your children during this unusual time. We are also exploring entertainment options that we can offer to all of our patrons.
We will be releasing highlights from some of your favorite shows as well as content from our Symposium Series. These are entertaining lectures that offer insight on a variety of topics including the careers of Stephen Schwartz and Andrew Lloyd Webber as well as behind the scenes stories from some of Paper Mill's most renowned productions like FOLLIES. And finally, we will be providing access for you to view several of our New Voices Concerts which are the culmination of Paper Mill's Summer Musical Conservatory and the pinnacle of all of our education programs. These wonderful revue style shows feature over 100 of the most talented students from across the state of New Jersey. These young artists are certain to impress you with their boundless energy and unbelievable talent while also bringing a smile to your face. Look for future emails which will contain more information.
It looks like we may be at home for a few more weeks, but please know that we are hard at work preparing for the new season, and we so look forward to having audiences back in their seats at our theatre.


Mark S. Hoebee
Producing Artistic Director

Mike Stotts
Managing Director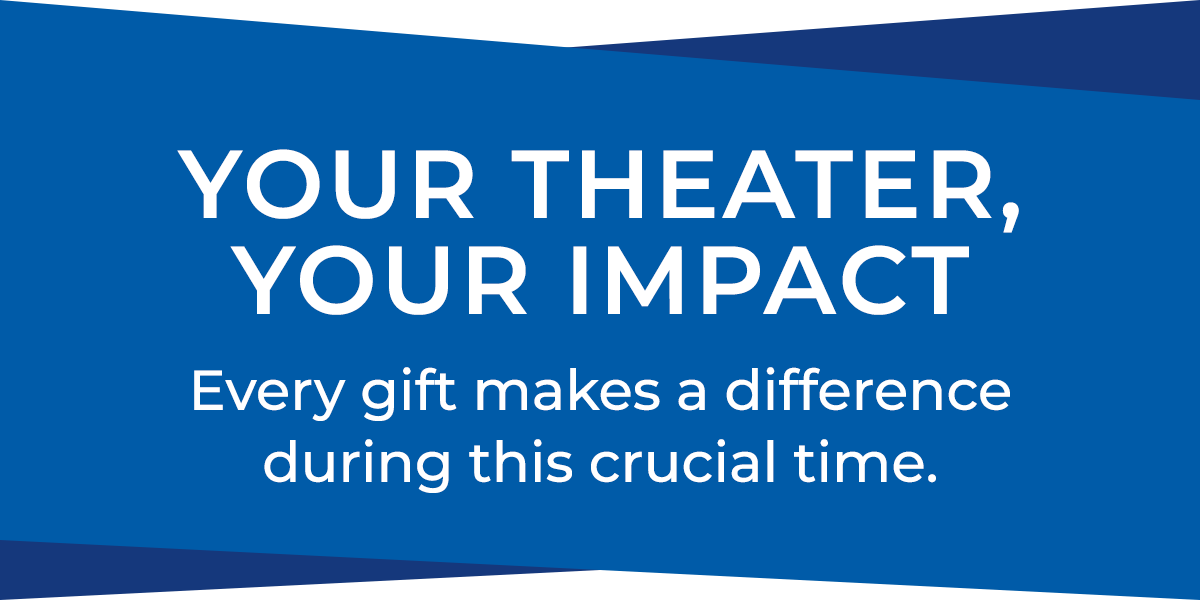 Paper Mill Playhouse today operates with a staff and crew of over 100 individuals. With artists and additional technical support, we employ well over 600 people annually. As you make choices about how to support your community during this time, please consider making a donation to Paper Mill Playhouse. Your donation right now will directly support our employees and the artists of Paper Mill. We are working very hard right now to bring you a new season of extraordinary entertainment that will lift you up, and indeed lift up all of the restaurants and businesses in Millburn that support Paper Mill. Donate Now
---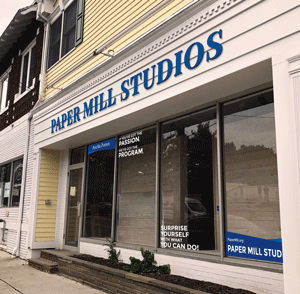 VIRTUAL THEATER SCHOOL CLASSES BEGIN NEXT WEEK!
Paper Mill's spring six-week Theater School session will move online and worldwide! Join our award-winning faculty of theater artists to make creative playmaking a part of your child's day. Book small group classes, or a private voice lesson or coaching session. Designed for students ages 5 to 17, our limited class spots assure students will receive dedicated attention and instruction. The theater's spring session of online classes kicks off the week of April 13! Join us! CLASSES INFO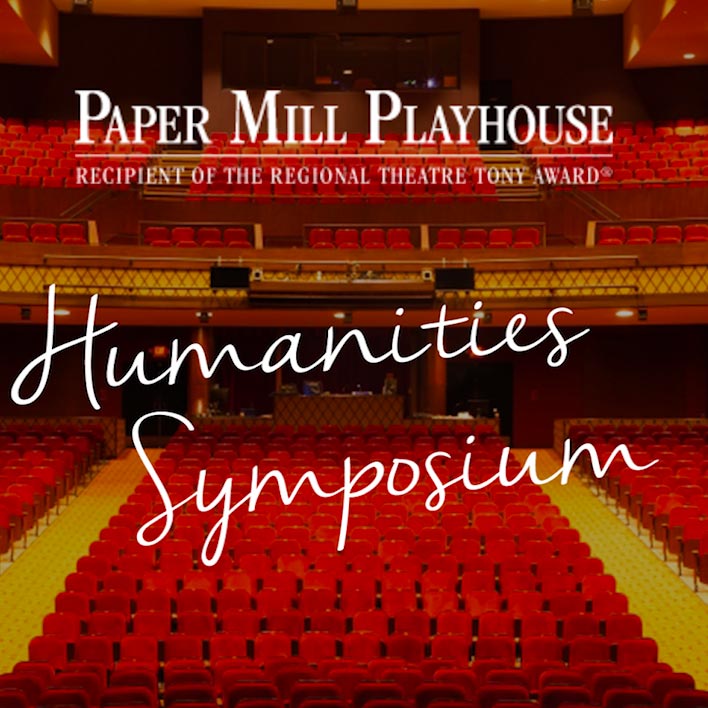 STRAIGHT FROM THE PMP VAULT

Beginning April 9, join each week as we stream one of our Humanities Symposiums from years past. From Stephen Schwartz to Stephen Sondheim, these symposiums will take you behind the scenes of some of the best theater creatives—sometimes with the creatives themselves. Enjoy a night out at the theater without even leaving your couch. Tune in on our Facebook page each Thursday night at 7!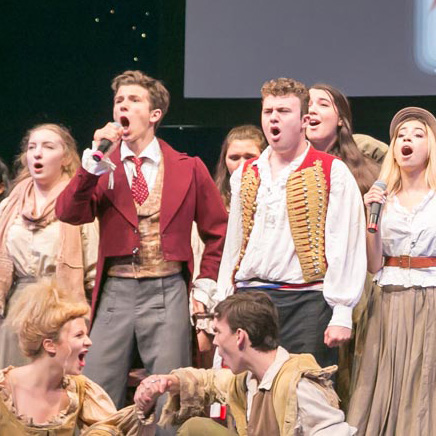 RISING STAR HONORS

In response to the Coronavirus National Emergency and statewide school closures, dozens of New Jersey high schools participating in the 25th Annual Paper Mill Playhouse Rising Star Awards were forced to cancel their spring musical. Sadly, the Rising Star Awards will not go on this year, but to acknowledge the passion the students have for musical theater, Paper Mill will present a virtual celebration of the 2020 participating schools with Rising Stars Honors presented by the Investors Foundation, a montage of school video submissions of the shows that happened, or didn't happen, sharing highlights of their performances or rehearsals. Rising Stars Honors will premiere on Monday, June 1, at 7PM on Paper Mill Playhouse's Facebook page as a Premiere video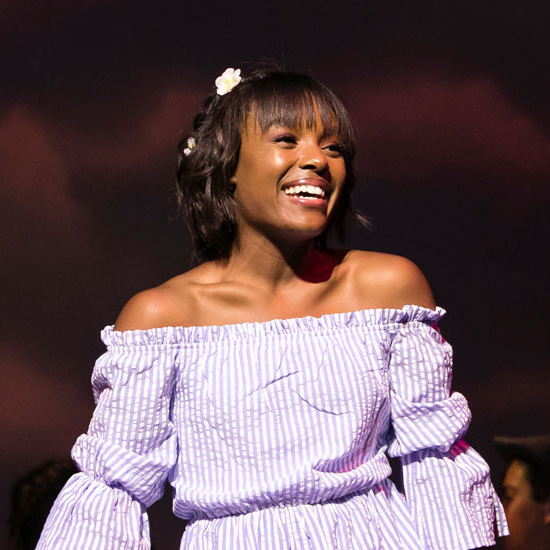 THE COLLEGE DISCOVERY SEMINAR

Paper Mill continues to be a national leader in college preparation after drafting the new Musical Theater Common Prescreen Requirements now adopted by 56 major universities. The Education Department again offers the two-part informational workshop for students and parents to learn how to answer the following questions: What are the available programs of study? How do I pay for school? How do I choose the program that is right for me? What types of material should I be choosing for my audition? What is the Musical Theatre Common Prescreen and how does it affect me? What is the audition season timeline? The online, interactive seminar will broadcast Monday, April 27 (Part 1) and Wednesday, April 29 (Part 2) from 1–3:30PM. A $300 registration fee includes both sessions for one student and their parents. For more information or to register contact Mariah Black, Education Associate at MBlack@PaperMill.org