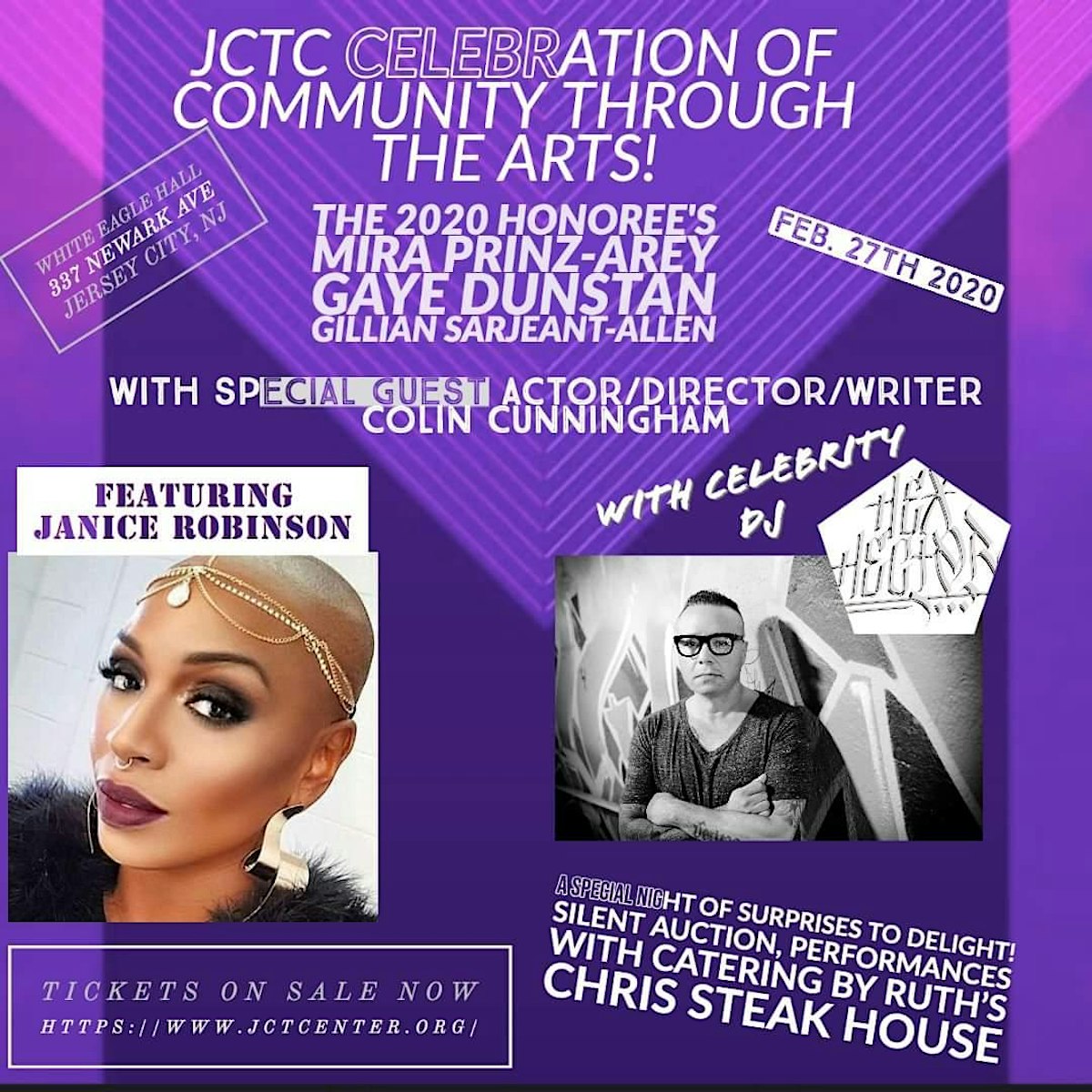 Jersey City Theater Center's mission is to spark conversations about important issues of our times through the arts.
JCTC's CELEBRATION OF COMMUNITY THROUGH THE ARTS
WHEN: Thursday, February 27th, 6:30PM - 10:30PM (VIP 6PM)
WHERE: White Eagle Hall, 337 Newark Ave., Jersey City
TICKETS:
VIP Reception & Event Tickets Tickets are $250 for the VIP reception, $150 for the main event. The VIP "meet and greet" with major donors, entertainers, special guests, etc. is from 6PM - 7PM. The main event is from 6:30PM - 10:30PM.
Event Tickets $150.00+$8.02 Fee. Enjoy up and close & personal experience with live performances and art while mingling with Jersey City's most passionate lovers of ART & CULTURE! Relish delectable treats and sip drinks from two open bars feet away from all the action! Plus SURPRISES!
JCTC will honor Councilwoman Mira Prinz-Arey, Gaye Dunstan, and Gillian Sarjeant-Allen to recognize their contributions to the arts.
HEADLINE PERFORMANCES BY: JANICE ROBINSON & CELEBRITY DJ HEX HECTOR
SPECIAL GUESTS: COLIN CUNNINGHAM AND LOCAL ARTISTS ARIEL GUIDRY, RASHAD WRIGHT, MARIA BRODSKAYA