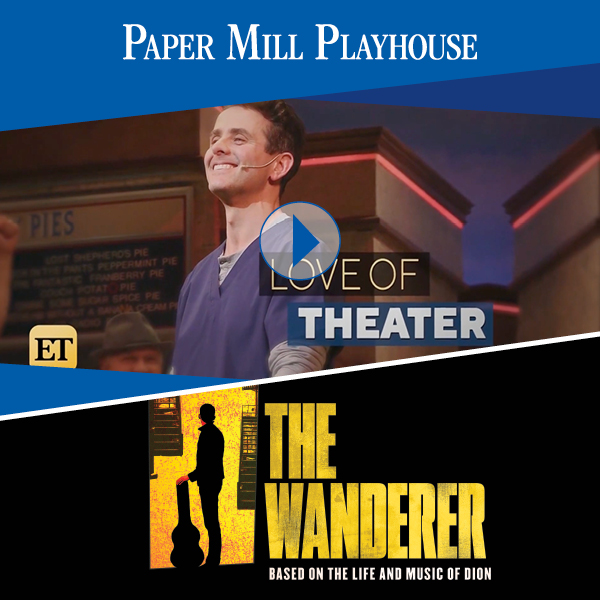 THE WANDERER
Based on the Life and Music of Dion
Joey McIntyre, the youngest member of the pop group New Kids on the Block, was recently promoting Paper Mill Playhouse's The Wanderer, a world-premiere musical based on the life and music of Dion, in which he will star next spring. Joey flexed his acting chops on Broadway in Wicked and Waitress, and we are as thrilled as he is to be coming to Paper Mill for The Wanderer.
Dion. One name set the standard of cool for a generation. An Italian-American kid from the Bronx, Dion DiMucci skyrocketed to fame as a teenage heartthrob in the 1950s and early '60s with hits like "Runaround Sue," "Teenager in Love" and "I Wonder Why." Now, his extraordinary journey comes to the stage in a moving and intimate new musical about a life lived in the glow of the spotlight and in the shadow of addiction. The Wanderer is the riveting true story of New York's rebel king, the man Bruce Springsteen calls "the link between Frank Sinatra and rock and roll."
LIMITED ENGAGEMENT: MAY 28–JUN 28!