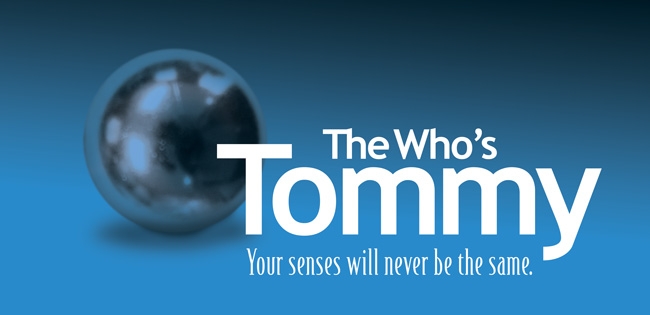 The Who's TOMMY
Music & Lyrics by Pete Townshend
Book by Pete Townshend and Des McAnuff
Additional Music and Lyrics by John Entwistle and Keith Moon
Directed by Alan VanAntwerp
Music Direction by Jack Bender
Choreography by Megan Ferentinos
WHEN: June 28th - July 14th, Fridays & Saturdays 8 PM; Sundays 2 PM
WHERE: Black River Playhouse, 54 Grove Street, at the corner of Maple Ave., in Chester
TICKETS: $25.00; Senior citizens 65+ and students under 18: $23.00
CLICK HERE FOR TICKETS
908-879-7304
The Who's Tommy is a roof-raising musical explosion based on The Who's 1969 concept album. This reimagined and exhilarating story of hope, healing and the human spirit is filled with iconic hit songs like "Pinball Wizard," "See Me, Feel Me," "Acid Queen" and more.
After witnessing the accidental murder of his mother's lover by his father, Tommy is traumatized into catatonia and, as the boy grows, he suffers abuse at the hands of his sadistic relatives and neighbors. As an adolescent, he's discovered to have an uncanny knack for playing pinball and, when his mother finally breaks through his catatonia, he becomes an international pinball superstar.
This Production of Tommy has been developed in such a way that it will challenge your own sense of sight, sound, and speech. During the performance you will experience: Gunfire sounds, haze, strobe lights, disorienting video and potentially extended periods of darkness!
featuring ZOE DAVIES ~ ALEXIA DAVIES ~ LAUREN GROF-TISZA ~ JOSEPH GUADARA ~ STEPHEN KALOGERAS ~ SEAN LYNCH-LITTLEJOHN ~ AMANDA MARINO ~ ELLA AUTUMN MEAKEM ~ STEVE NITKA ~ MARK PILTZ ~ SKY SPIEGEL-MONROE