Roan @ The Gates
by Christina Gorman
directed by Michelle Tattenbaum
WHEN: Thursday, January 31 | Opens: Saturday, February 2 | Closes: Sunday, February 24. Performance Schedule: Thursday at 7:30 pm, Friday & Saturday at 8 pm, Sunday at 3pm
WHERE: Luna Stage, 555 Valley Road, West Orange
TICKETS: $16-39, and are available at LunaStage.org/Roan or by calling 973.395.5551. A limited number of premium Opening Night tickets are available for $59, including the post-show party with cast and creative team.
Luna Stage will launch 2019 with the World Premiere of Christina Gorman's cyber-security romance Roan @ The Gates. An exploration of internet privacy and the risks of whistleblowing, this suspenseful new play examines the cost of doing the right thing. Running time: 70 minutes, no intermission
Inspired by a shadowy photograph of Edward Snowden's girlfriend, Roan @ The Gates is a fictional investigation into cyber-security. Roan is a data analyst for the NSA, and her wife Nat is a lawyer committed to human rights advocacy. When their personal life collides with national security, it launches a beautiful, high-stakes adventure that illuminates the cost of secrecy.
"Roan @ The Gates springs from my alarm at the rapid pace at which our supposedly private online data is being swept up and catalogued by individuals, companies, and governments," says playwright Christina Gorman. "Now that virtually everything about ourselves exists in electronic form, is the battle already lost? Is the very notion of privacy gone for good?"
Michelle Tattenbaum, the play's director, adds "We're all inhabiting two worlds at once. Living two lives at once. We're living our tangible, physical lives, in our homes, with our loved ones, and then we are living a virtual life that is hidden from us, the life of all the data points we accumulate and disseminate by our actions. And this play tells the story of a couple whose tangible, physical life is devoured by their life of data and computing."
Gorman is fascinated by whistleblowers. "What are the personal consequences of making such a radical gesture? What happens not only to the idealistic individual, but to the loved ones who are forced to live with the aftermath? And, in the end, is the action of a whistleblower selfless…or selfish?"
Luna's new Artistic Director Ari Laura Kreith chose the play for her inaugural season because "Roan @ The Gates inspires us to look at our own relationships to moral choices, and ask 'What matters to me enough that I would risk everything to do what is right? What is the moral breaking point for me?' These questions are terrifying but vital."
Christina Gorman's plays include Fidelis (The Public Theater); American Myth (American Blues Theater, Theatre Artists Studio, winner of TCG Edgerton Foundation New American Play Award); On the Outs (Ensemble Studio Theater); Split Wide Open (NYC Summer Play Festival), and she is currently at work on her new play Shiver, about a woman obsessed with recovering her partner's body from the death zone of Mount Everest. Gorman is an inaugural member of The Public Theater Emerging Writers Group, a former New York Foundation for the Arts Fellow, Ensemble Studio Theatre New Voices Fellow, Stella Adler Studios Harold Clurman Playwright-in-Residence, and Women's Project Playwright Lab member. She is an Artistic Affiliate at American Blues Theater. She is published by Samuel French. www.christinagormanplaywright.com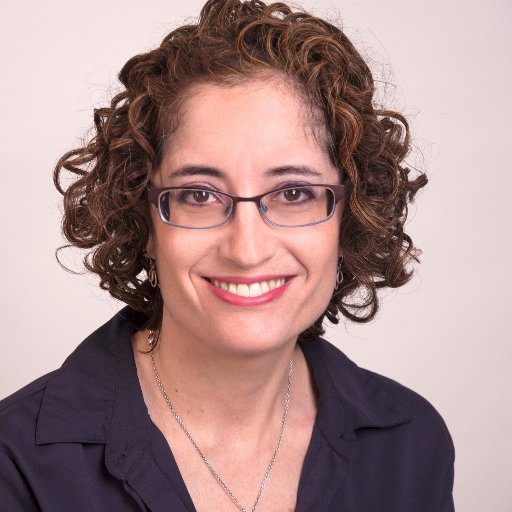 Michelle Tattenbaum most recently directed Peter and the Starcatcher at Cape Fear Regional Theatre. Previous projects with Itamar Moses include the world premiere of the musical Nobody Loves You at the Old Globe (San Diego Theatre Critics Circle nomination: Best Director) and the NY premiere at Second Stage; Love/Stories (World Premiere, The Flea) and The Four of Us (LA Premiere, Firefly: Theater & Films). Ms. Estrada by the Q Brothers Collective (World Premiere) at the Flea, where she is an Associate Artist. Member: SDC. Two-time Drama League Directing Fellow. www.michelletattenbaum.com
Luna Stage develops and produces vibrant plays about local and global experiences. Luna brings communities together for artistic events that catalyze conversations and create understanding and change. Firmly rooted in New Jersey's Valley Arts District of Orange and West Orange—a crossroads of cultures—the Company celebrates the diverse voices that surround us. Luna Stage is dedicated to eliminating barriers to participation and nurturing the next generation of audiences and artists.
Luna's classes for children and adults, and its developmental programs for early career artists, inspire community members to nurture their own creativity and vision.
Luna Stage has contributed to the development of over 80 new works for the stage, earning a reputation for artistic excellence. Some of those plays have gone on to productions in New York City and beyond. Luna's unique approach to producing, as well as the work itself, fosters an environment of inclusivity, understanding, and infinite possibility.
Roan @ The Gates is the third play in Luna's 2019-2020 season, which centers around the question of how we bridge cultural divides. Each play is set in at least two locations (Roan takes place in Washington D.C. and Russia) and grapples with contemporary human connection and communication. Earlier this season Luna produced J.Stephen Brantley's Pirira, set simultaneously in the African nation of Malawi and midtown Manhattan, and Camilo Almonacid's The Assignment, an interview-inspired piece exploring gun violence and reconciliation. Coming in April is Gabriel Jason Dean's Heartland, set in Nebraska and Afghanistan, which explores family, loss, and love.