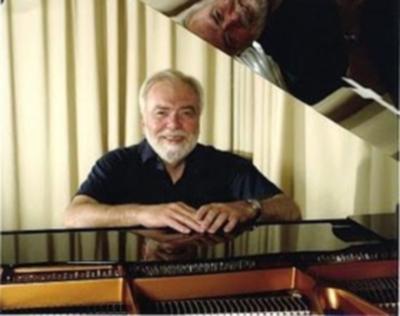 Jazz at the ACL Gallery
WHEN: Sunday, Jan. 27 @ 2:30 p.m., with light refreshments at 2:00 p.m.
WHERE: ACL Gallery 2310 Town Center Way (enter at Carillon Circle), Livingston
ADMISSION: $10 at the Door. Seating is limited.
The Arts Council of Livingston is thrilled to present Jazz at the ACL Gallery, a contemporary jazz performance featuring Pianist Bob McHugh, with Roy Cumming on bass and sax/flute player Don Giantomasi. The public is invited to hear a fine jazz performance in an intimate space filled with lots of art. What better way to spend a Sunday afternoon!
Bob McHugh (above) is a jazz pianist and composer who was the Commissioned Composer for NJMTA state piano competition. He has won an ASCAP grant every year since 1989, and is currently featured on ASCAP's Jazz Podcast.
Bassist Roy Cumming has worked with giants Teddy Wilson, Chick Corea and the great be-bop pianist Al Haig. His freelance work includes performing with such jazz notables as AL Cohn, Zoot Sims, Phil Woods and Joe Morello. Don Giantomasi on flute and sax, has performed in varied venues from pop and rock to jazz and big bands. He has appeared with Frankie Vali, Gladys Knight and the Pips, The Temptations and Nelson Riddle.