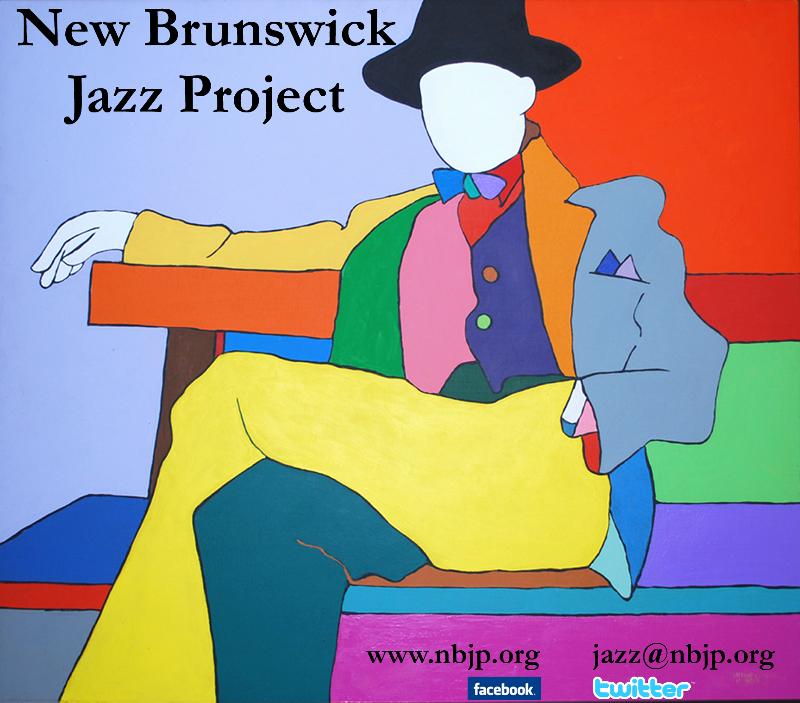 Part of NBJP's mission is to showcase the next generation of jazz musicians ... the future "greats!" This is a chance to see them NOW! Drummer Gabriel Bar-Cohen leads the band and the session. Session special guest will be saxophonist, Mark Gross.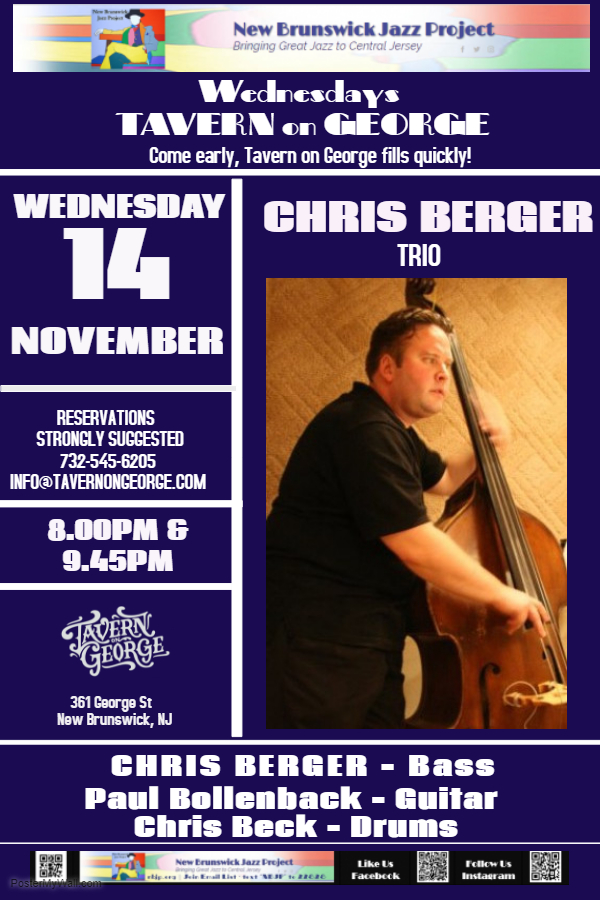 One of the most sought-after jazz bassists in New York City, Chris Berger started playing electric bass at the age of eleven. At the age of sixteen he discovered the acoustic bass and jazz. He played his first gigs in his native Dayton, Ohio. One year later enrolled in Bowling Green State University, where he studied both jazz and classical music. He continues to perform, tour, and record with jazz luminaries as John Abercrombie, Toshiko Akiyoshi, Jimmy Cobb, Richie Cole, Herb Ellis, David Hazeltine, Joe Lovano, Mundell Lowe, Junior Mance, Dado Moroni, Mickey Roker, Jeff "Tain" Watts, Loston Harris, James Williams, Russell Malone, Eric Alexander, and Maria Schneider Big Band.
A native of Newark, NJ. Joy F. Brown received her initial musical training in the Pentacostal church under the tutelage of her father, a singer and musician. She began singing solos at the age of five; and it was in the church that Joy tapped into the ability to "feel the spirit" of a song. Joy attended Immaculata University where her concentration was on Music Education and Performance. In 2016 Joy moved to NYC to study, perform, and pursue a career as a jazz vocalist. Since then she regularly performs in such venues as Dizzy's Club Coca-Cola, The Django, The Metropolitan Museum of Art, and The Sag Harbor Music Festival.
Jackie Jones, delivers a brand of performance excellence and professionalism that places her among an elite category of vocalists of exceptional caliber and unsurpassed capability. Jackie is a product of the Jazz program at Rutgers University - she studied with a coalition of legendary talents. Her abundant talents have carried her overseas to perform at festivals in Russia, Berlin and Switzerland while at home, she makes regular appearances at local music festivals. Her fresh interpretations of standard, popular and original material enthralls audiences and leaves them eager for more.