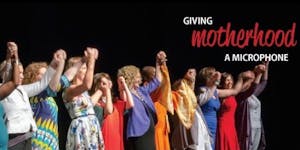 LISTEN TO YOUR MOTHER—NORTH JERSEY EDITION
WHEN: Saturday, April 28th, at 3:00 and 7:00 PM
WHERE: The Woodland, 60 Woodland Road, Maplewood, NJ
TICKETS: $40, $55
Listen to Your Mother is a national series of original live readings about motherhood, presented across the United States with the mission of taking the audience on a well-crafted journey that celebrates and validates motherhood (in all of its complexity, diversity, and humor) in the form of original readings performed live on-stage by their authors. (www.listentoyourmothershow.com).
The 2018 Cast includes NJ writers, Amanda Eigen, Adam Epstein, Jen Gregory, Kim Kassnove, Tina Kelley, Stephanie Lawson-Muhammad, Brooke Lefferts, Mary Tautin Moloney, Rosemary Ostmann, Dorri Ramati, Emily Regas, Krista Ruhe, and Amy Salomon.
There will be a sign language interpreter at the 3:00 PM show. Please email Midtown Direct Rep at middirrep@gmail.com to arrange for seats in direct view of the interpreter.
Listen to Your Mother aims to support motherhood creatively not only through artistic expression but also financially, through contributions to non-profit organizations supporting families. We are thrilled to announce that this year's LTYM show, will be donating a percentage of our ticket sales to the NEW JERSEY chapter of MOMS DEMAND ACTION.