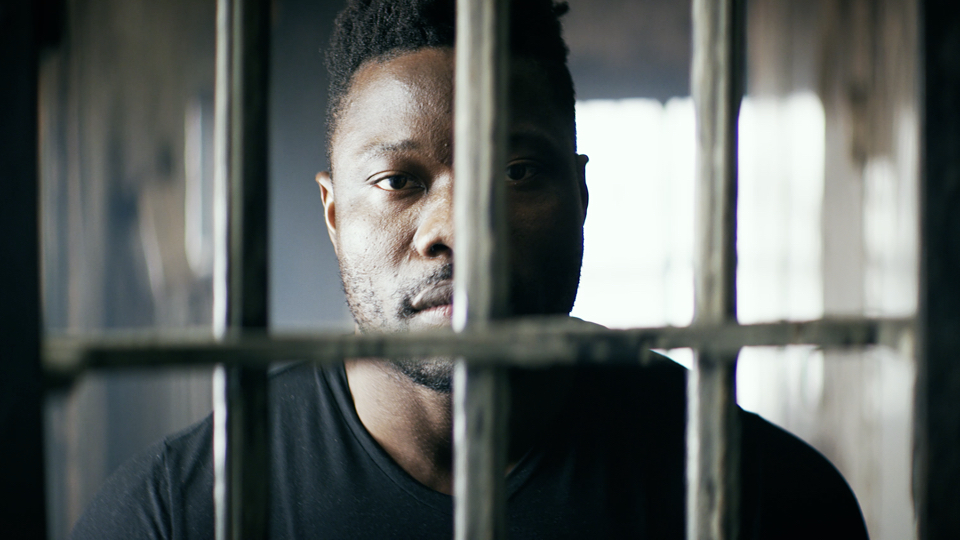 GRIND
WHEN: Saturday, April 28, 8:45 p.m; Sunday, April 29, 3:15 p.m
WHERE: Clairidge 4, Clairidge 5, Bloomfield Ave., Montclair
Ticket information to the Montclair Film Festival can be found here.
The documentary short film GRIND and comedic short Arcade Wars produced by DreamPlay Media are screening this month during the 7th Annual Montclair Film Festival in Montclair. Both films will leave the viewer wanting more. Audiences watching GRIND will find themselves immersed in the narrative and be moved by what ultimately changed Robert Wilmote for the better. Getting to see Arcade Wars will definitely have you chuckling and leave you feeling as though you yourself just went for one wild ride.
"Every time one of our films is accepted into a festival we are very humbled," says Igor Alves, managing producer of DreamPlay Media. "I am extremely proud of the work that we create as a team. Our latest documentary GRIND really stands out, powerfully showing the inspirational story of the transformative Robert Wilmote."
The format-bending short film GRIND features Robert Wilmote, a Liberian refugee forced to flee the most drastic and terrible circumstances imaginable. Having narrowly escaped war in Africa, Robert's struggles continue in the U.S. when he succumbs to the gangster life, becoming a convicted felon in Newark, New Jersey. At his absolute bottom, Robert realized he was meant for greater good. Through dramatic reenactments, featuring Wilmote himself, we discover how Robert's passion for fitness and helping others empowered him to become a champion. This film highlights you must find something deep in your heart that will make you change.
GRIND is directed by Yuri Alves. Featuring Robert Wilmote, Justina Valentine. Executive Producers: Igor Alves, Yuri Alves, Mike Gomes. Cinematography by Mike Gomes. Original Music by Benjamin Zecker. Camera Operators: Mike Gomes, Yuri Alves.1st Assistant Camera: Marco Penajoia. 2nd Assistant Camera: Caroline Sincaruk. Gaffer: Gabriel Kurzlop. Sound: Victor Buitrago, Production Coordinator: Li Kurzlop. Edited by Yuri Alves. Additional Editing: Caroline Sincaruk. Colorist: Alex MacLean. Supervising Sound Editor / Mixer: Mert Ozcan. Post Production Color Services by: Rogue. Post Production Sound Services by: The Record House. Associate Producers: Daniel Dowding, Paul Burger. Consulting Producer: Christopher Santiago. Supported by Newark Arts, Express Newark. Special thanks to The City of Newark, New Jersey, and Newark Office of Film and Television.
GRIND has been recognized by the 2017 INDIEFest Film Awards as Best Documentary Short, in the One-Reeler Short Film Competition for an Award of Excellence, and with a 2017 Impact Docs Award in the Documentary Short category.
GRIND is running in the 2018 Africa World Doc Film Festival during which it will screen in Africa in May. GRIND has also been accepted into the 2018 European Independent Film Festival in Paris and will screen there in May. Additionally, GRIND will screen in June during the 2018 Portuguese Film Festival in New York City.
ARCADE WARS
WHEN: Monday, April 30, 5:30 p.m; Tuesday, May 1, 6:15 p.m.
WHERE: Clairidge 2, Clairidge 1, Bloomfield Ave., Montclair
Ticket information to the Montclair Film Festival can be found here.
In Arcade Wars two players compete hard at a movie theater arcade in New Jersey. When the stakes get raised, expectations get flipped. It's not just a game. Featuring Phil Mazo and Kelvin Nova. Created by Phil Mazo. Produced by: Phil Mazo, Yuri Alves. Cinematography: Yuri Alves, Mike Gomes. Editing and Sound design by Phil Mazo. Executive Producer: Igor Alves.
"The ratio between months spent putting together Arcade Wars and its final two-minute running time really makes no sense whatsoever," states Phil Mazo, co-producer of Arcade Wars. " I got through it by deciding to take pleasure in the process for its own sake. I figured the benefits I would reap were: practice in the craft, a lesson that tedium is a necessary ingredient to completing a project, and a sense of integrity in not stopping till I felt I couldn't possibly do any better with the pieces I had to work with."
Mazo admits, "Submitting it to a festival was an afterthought and the fact that it got in is such an incredibly gratifying reward. I feel very honored, and it serves as great encouragement for the next time I obsessively devote countless hours on a film with no promise that by the time I'm done it'll be any good or have an audience." Mazo also acknowledges Yuri Alves, his 'grind partner', for his direct contributions to the project and that while many times "working in the same room as him — he on his projects and me on mine, his solidarity really helped make the hard work more bearable."
About Montclair Film Festival
Now entering its 7th year, the Montclair Film Festival is the signature program of Montclair Film, a year-round 501c3 non-profit arts organization dedicated to entertaining, educating, and engaging diverse audiences through the power of visual storytelling. Featuring over 26,000 patrons and 150 attending filmmakers and industry guests, the festival has grown to become one of the top regional festivals in the United States. Easily accessible from Manhattan, the festival has received strong support and coverage from regional, NYC, and national press, industry trades, and strong celebrity attendance, including guests such as Stephen Colbert, Richard Curtis, Jon Stewart, Richard Gere, Julie Taymor, Rob Reiner, John Turturro, Mavis Staples, Bill Nye, and many more.
About DreamPlay Media
DreamPlay Media is a creative and original media company, based in Newark, NJ, focused on producing world-class, socially minded visual storytelling through a cinematic approach. It has produced award-winning campaigns for Nike, Prudential, City of Newark, Horizon Blue Cross Blue Shield, and dozens more, as well as highly acclaimed original documentary and short films, earning recognition for work in the fields of video, web development, graphic design, photography, social media and branding. Brothers Igor Alves and Yuri Alves are co-founders of DreamPlay Media.
DreamPlay Media recently announced the creation of DreamPlayTV, a multi-channel, city-oriented visual storytelling network featuring original digital series, films and local stories with global appeal. The inaugural edition, DreamPlayTV | Newark, features the people, culture and places of this historic, ascendant city. Initial channels include stories linked to arts, music, food, travel, local craftsmanship, education, human profiles and more.