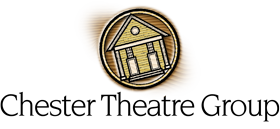 AUDITION NOTICE:
Music by Barbara Anselmi
Book and Lyrics by Brian Hargrove
Directed by Clifford Parrish
WHEN: Tues 2/20 at 7.30pm
WHERE: Black River Playhouse, 54 Grove Street, at the corner of Maple Ave., in Chester, NJ
908-879-7304
www.chestertheatregroup.org
Visit our website or FaceBook page for details!
All roles are open.
Please come prepared with a "traditional" Broadway Show Tune!