Aspire Performing Arts Company Presents:
Newsies JR
WHEN: Friday, October 13, at 8:00 p.m., Saturday, October 14, at 3:00 p.m.
WHERE: Westminser Arts Center, 449 Franklin St., Bloomfield
TICKETS: $15
For this pilot process, Newsies JR. has been adapted for young performers.
Aspire Performing Arts Company is thrilled to once again partner with Music Theatre International and Disney Theatrical Group on a special pilot production of Newsies JR.!
Based on the 1992 motion picture and the hit Broadway musical, Newsies JR. features a score by eight-time Academy Award® winner Alan Menken (Beauty and the Beast, Aladdin, Sister Act) and Jack Feldman and a book by four-time Tony Award winner Harvey Fierstein. Set in New York City at the turn of the century, Newsies JR. is the story of Jack Kelly, a charismatic newsboy and leader of a ragged band of newsies, who dreams only of a better life far from the hardship of the streets.
Freespace Dance Presents: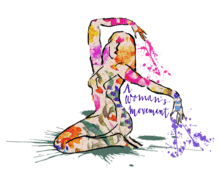 A Women's Movement
an evening of collaborative art
WHEN: Friday, October 27, 2017, 8:00 p.m.
TICKETS: $20. $15 for students/seniors.
Freespace Dance is a contemporary modern dance company renowned for creating emotionally driven work with a bold athletic signature style. Comprised of exceptionally strong performers, this vibrant company uses controlled abandonment in pushing the limits of inventive partnering.
DANCERS:
Stephanie Beauchamp
Hannah Castoro
Stephanie Nerbak
Melissa Wolfe Rosebro
Donna Scro Samori
Leslie Smolen Wuebben
COLLABORATORS:
Kayla Affrunti
Grace Brown
Sharon Freedman
Amanda Harberg
Donna Conklin King
Katherine Oakes
Jessica Sporn
Support Westminster Arts Center
Make a gift to the Westminster Arts Center at Bloomfield College TODAY in your name, in honor of a special someone, or in memory of a loved one. If you have any questions, please contact the Office of Institutional Advancement at 973-748-9000 ext. 1293.