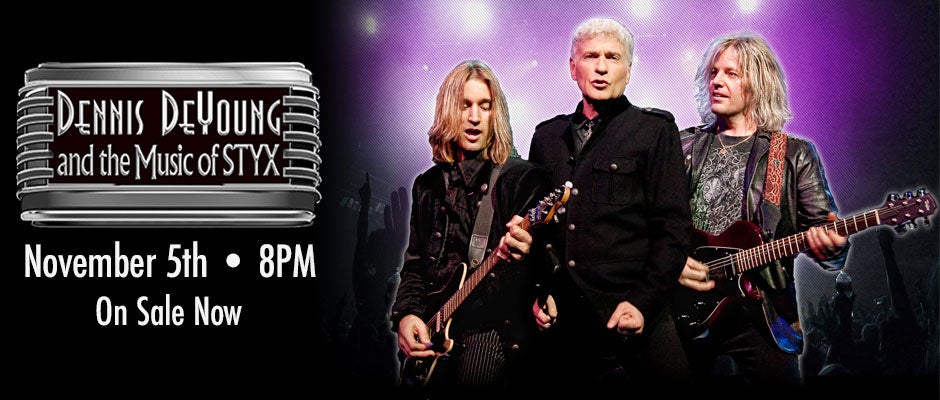 Dennis DeYoung: The Music of STYX
WHEN: SUNDAY, NOV. 5, 2017 – 8 PM
WHERE: bergenPAC,30 N. Van Brunt St., Englewood
TICKETS: $99-69-49-29
Tickets available at www.ticketmaster.com or by calling bergenPAC's Box Office at (201) 227-1030.
Dennis DeYoung was the lead singer and co-founder of legendary rock band STYX. He co-wrote several of the band's hits and will perform songs like "Lady," "Babe," "Come Sail Away" and "Mr. Robato." His energetic tour showcases the group's greatest hits from three decades of racking them up. DeYoung combines his unique voice with a talented group of musicians to bring the true STYX sound to fans.