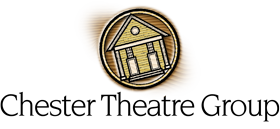 AUDITION NOTICE:
By Douglas Carter Beane
Directed by Roseann Ruggiero
WHEN: July 8th at 2pm and July 10th at 7pm
WHERE: 54 Grove Street, at the corner of Maple Ave., in Chester, NJ
908-879-7304
It's May 1973 when a young man wanders into a dilapidated community theater in Reading, PA. The company members welcome him with open arms, perhaps only because they need a set painter! He then proceeds to soak up all the idealism and craziness that comes with being part of a struggling theater company with big dreams.
A comedy, written by Douglas Carter Beane, who is known for The Nance, Sister Act, The Little Dog Laughed, As Bees In Honey Drown, and many others.
See website for sides and character descriptions!
Hope to see you there!