NiCori Studios and Productions will present The NiCori Teen Ensemble in
James and the Giant Peach
by Roald Dahl
WHEN: Friday, January 27, at 8:00 p.m., Saturday, January 28, at 2:00 p.m. and 8:00 p.m. and Sunday, January 29, at 2:00 p.m.
WHERE: at the Westminster Arts Center at Bloomfield College, 449 Franklin St., Bloomfield
TICKETS: $15 for adults and $12 for students.
For more information and for tickets, visit Nicori Studios and Productions' website.
The production is directed by NiCori co-founder Corinna Sowers Adler, musically directed by Deborah Martin, and features choreography by Lisa Grimes.
A delightfully offbeat adaptation of the classic Roald Dahl adventure, it tells the story of a boy named James who is sent by his aunts to chop down their old fruit tree and discovers a magic potion that launches a journey of enormous proportions. The classic adventure takes a completely new twist once they land on the Empire State Building.
A delightfully offbeat adaptation of the classic Roald Dahl adventure!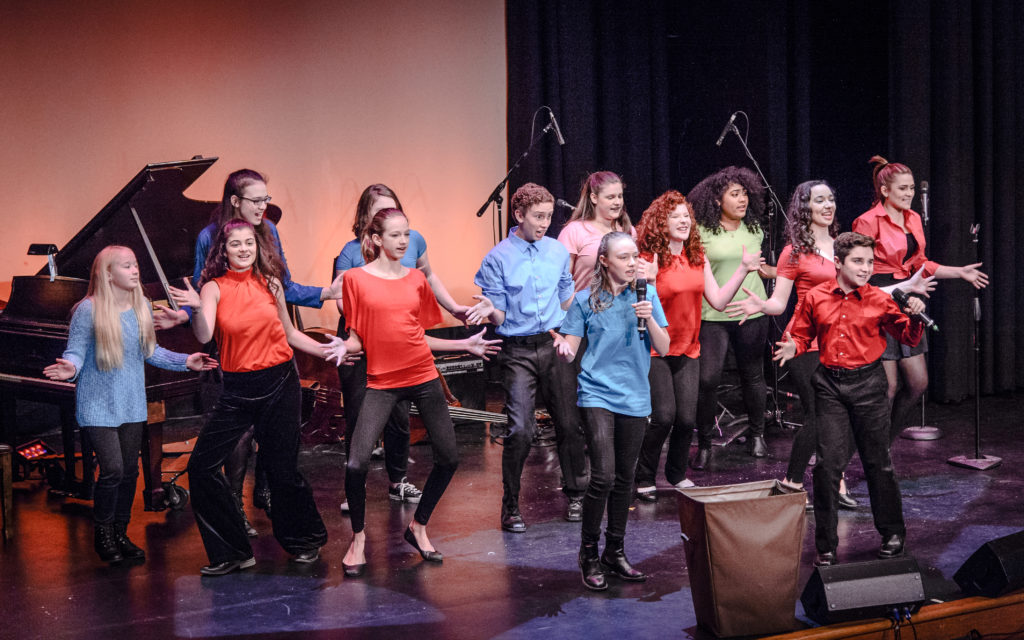 NiCori's next production at Bloomfield College is a one-woman-show featuring actress Ami Brabson entitled "Phenomenal Woman" in honor of Black History Month. (Above: NiCori Winter Gala – James and the Giant Peach cast)
About NiCori Studios and Productions
NiCori Studios and Productions is a pre-professional theater training center based in Bloomfield dedicated to educating both amateur and seasoned performing artists. Offerings include voice lessons, musical theatre classes, acting workshops, songwriting workshops, dance classes, and technical theatre workshops.
About Bloomfield College
A comprehensive, liberal arts institution located in Bloomfield, New Jersey serving 2,000 students with inspiring stories. Bloomfield College offers 60 academic programs, Division II athletics, and co-curricular clubs and organizations. The College is committed to enabling students, particularly those who have been historically excluded from higher education, to realize their intellectual and personal goals. More than half of the student body identify themselves as first-generation and are the first in their families to enroll in college. U.S. News & World Report recently ranked Bloomfield College the 14th most diverse National Liberal Arts College in the United States.