AUDITIONS: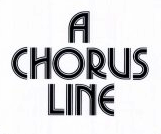 A Chorus Line
WHEN: Saturday, September 10 at 12 noon, Monday, September 12 at 7pm and Saturday, September 17 at 12 noon. The door will open thirty minutes before the start of auditions. The first part of the audition will be dance, followed by a vocal audition. Dancers are asked to be ready by 12:15pm on the Saturdays and by 7:15pm on the Monday. Candidates for Zach will be seen during the dance portion.
WHERE: Montclair Operetta Club studio, 494 Valley Road in Upper Montclair
The Montclair Operetta Club, one of the country's oldest continuously-operating community theatres, beginning its 92nd season, announces open auditions for its upcoming production of A Chorus Line.
Bob Cline of New York City is the director; Amy Shera is the choreographer; and Gonzalo Valencia of Belleville is the musical director.
A Chorus Line tells the story of an audition for a new Broadway musical, run by the director, Zach. Thirty semi-finalists at the audition are reduced over the course of the show to the final eight. Through the process the audience learns about the auditioners' lives, hopes, dreams and experiences. Memorable musical numbers include I Can Do That, At the Ballet, Dance: Ten; Looks: Three, The Music and the Mirror, What I Did for Love, One (Singular Sensation) and I Hope I Get It.
There is no pay, no stipend and no travel money.
Those who wish to audition are asked to bring a photo and a resume as well as sheet music in the proper key for a legitimate musical theatre song in the character of the show; an accompanist will be provided.
CAST INFO: Seeking all types and ethnicities.
Please visit the show page at Tams-Witmark: http://www.tamswitmark.com/shows/a-chorus-line/
M.O.C. is known for its Ensembles and
Live Orchestras.
M.O.C. supports non-traditional casting.
Technician inquiries are also welcome.
ALL production/technical staffs are welcome.
Please direct questions to info@mocmusicals.org.
PERFORMANCES: November 4, 5, 6, 11, 12, 13 at the Westminster Arts Center at Bloomfield College, 449 Franklin Street, Bloomfield, NJ.
M.O.C. is a membership company that earnestly supports non-traditional casting. For more information, send email to info@mocmusicals.org, or visit www.mocmusicals.org